Checkerspot Events & Specials
Get notified about our beer releases, specials, and upcoming events!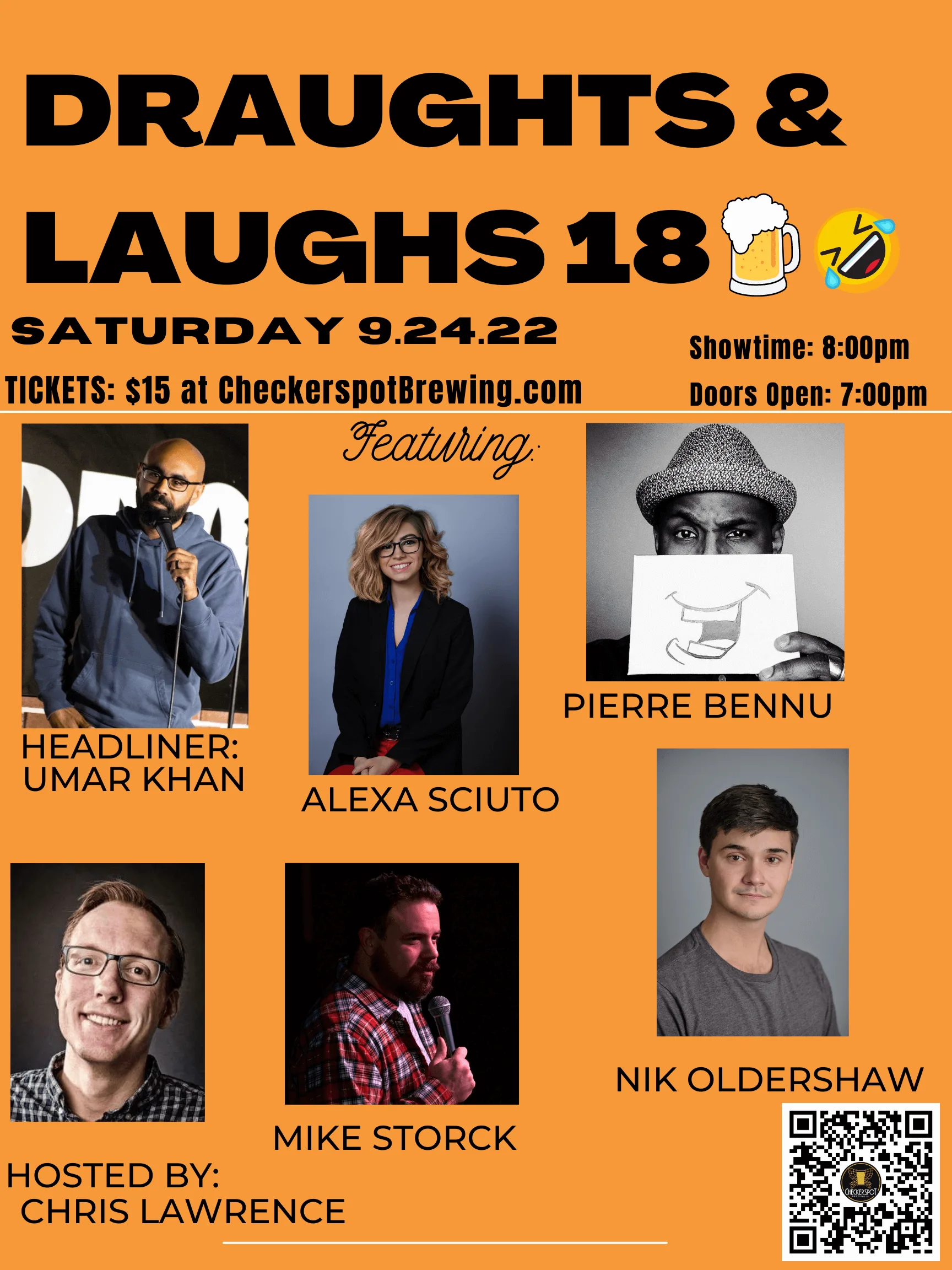 DRAUGHTS & LAUGHS 18
DRAUGHTS & LAUGHS #18
September 24th
Doors at 7pm, show at 8pm
Tickets: HERE
Headliner: Umar Kahn
Featuring: Alexa Scuito, Mike Stock, Pierre Bennu & Nick Oldershaw
Host: Chris Lawrence
Food will be available until 8pm and the upstairs bar will be open for the show.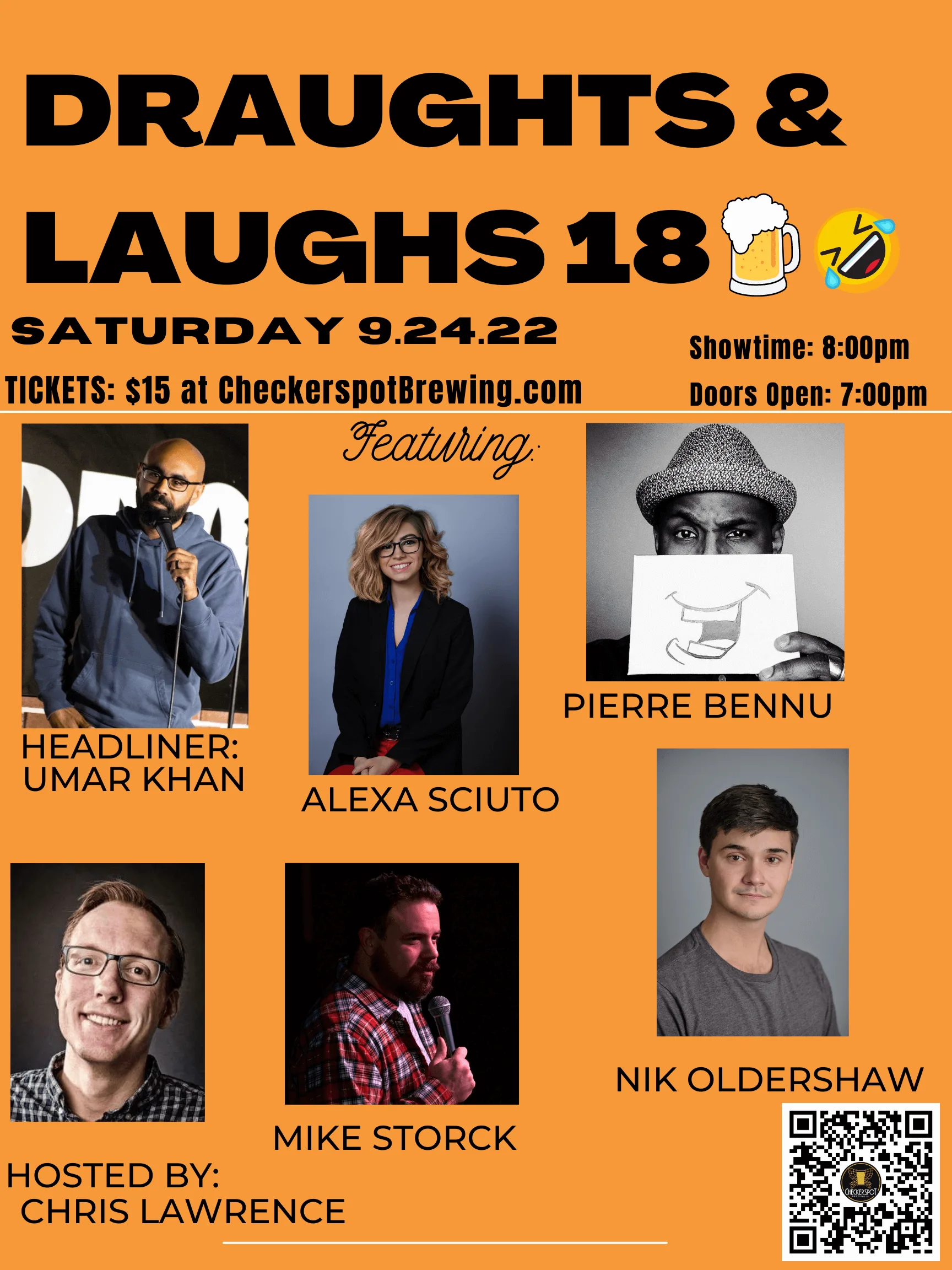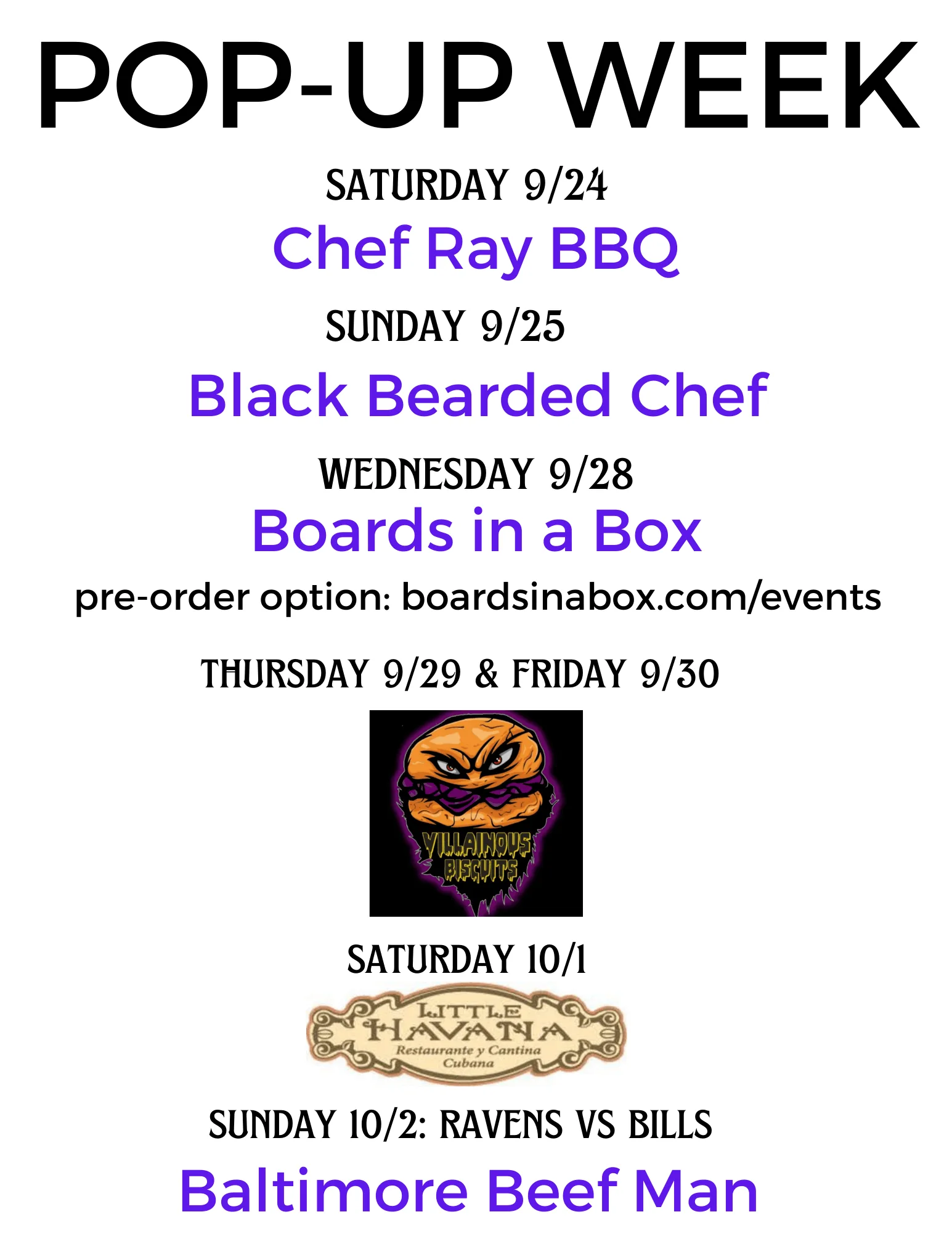 POP-UP WEEK
Saturday September 24th - Sunday October 2nd
We are having Pop-Up Week featuring local and awesome chefs from the area.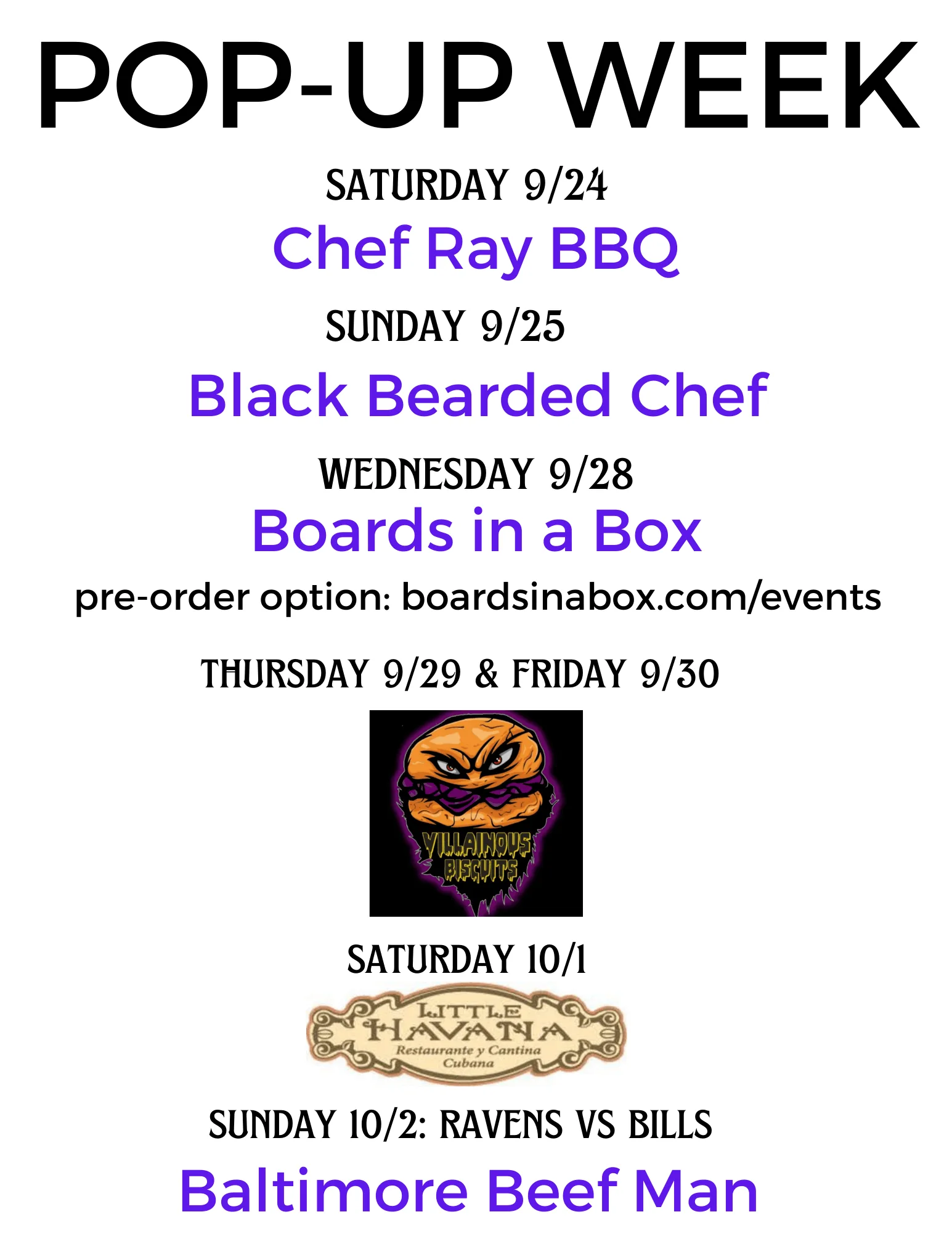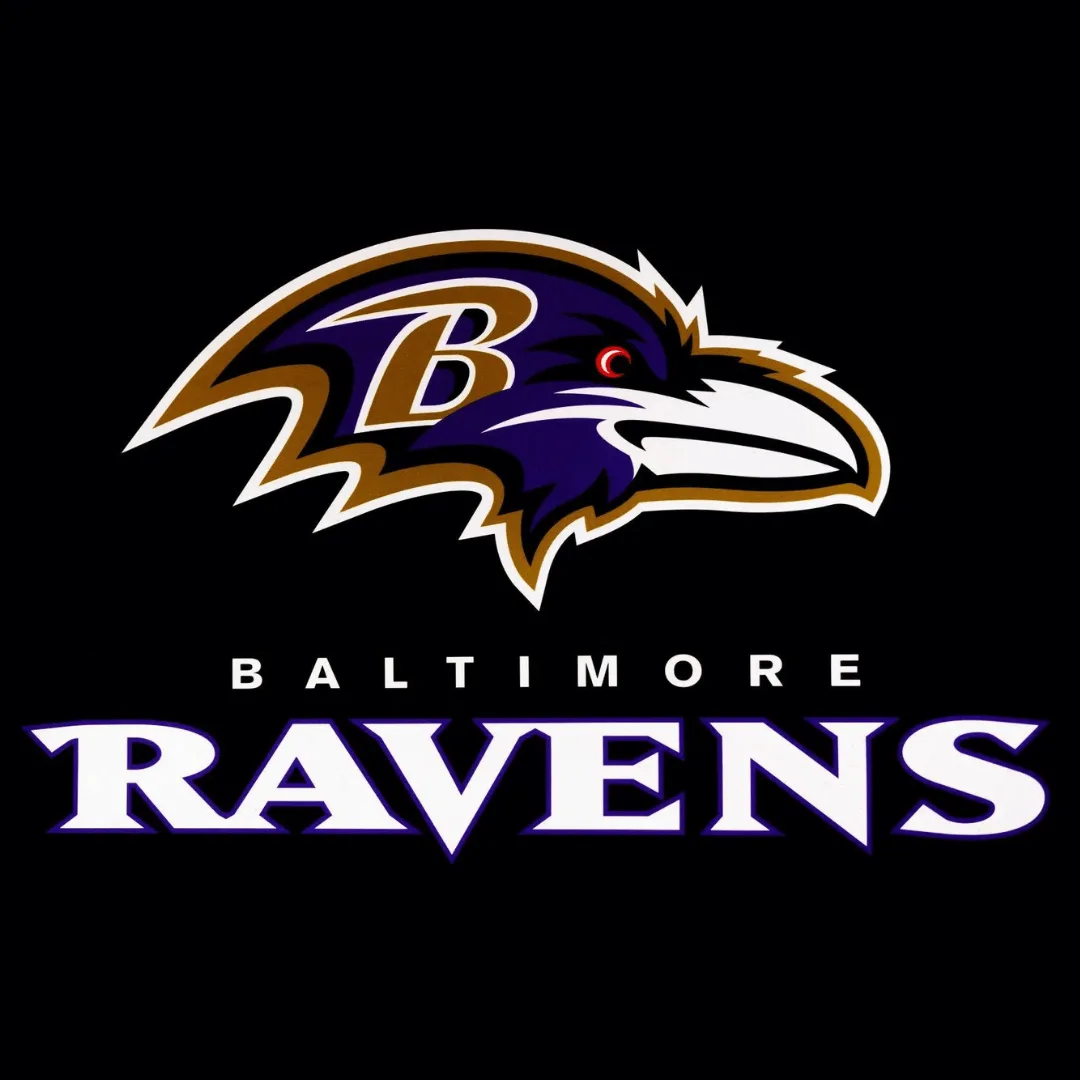 RAVENS AT CHECKERSPOT
Sunday, October 2nd and all home games
10am - 8pm
Ready for Ravens pregaming at Checkerspot??
Ravens vs Bills 10/2 at 1pm. We open at 10am for all 1pm games.
We'll have a friendly competition with Buffalo's Resurgence Brewing - we both brewed an IPA with 100% local grains & hops to celebrate our teams and the game winner receives a gift basket from the other brewery's home city. GO RAVENS!!
Plenty of beer and food to pregame, stay to watch the game downstairs or on the big screen upstairs, and come back to celebrate the Ravens win!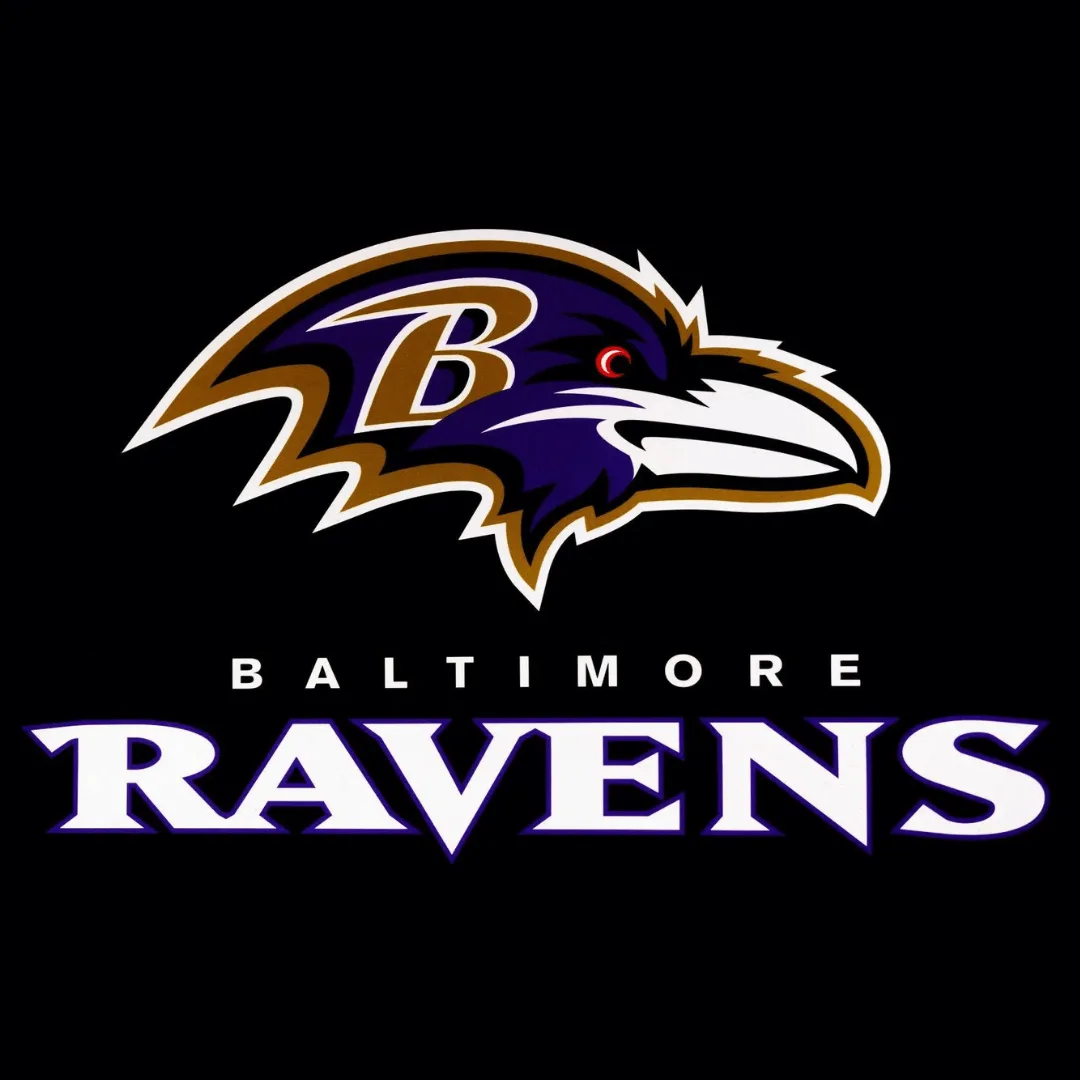 ZICKE-FEST
Sunday October 16th
12 - 7pm
We'll be throwing a dog-friendly Oktoberfest party in the covered lot across the street, a Sunday Funday!
FREE!
Bands playing all day!
Ground Rent 12:30 - 2pm
Dirty Birds 2:30 - 4pm
Distinguished Gentlemen 4:30 - 6pm
Dog Competitions too - win prizes and raise money for local dog rescue, AARF:
Best Dog Costume 2pm
Best Dog-Human Combo Costume 2:15pm
Best Underbite 4pm
Bobbing for Hot Dogs 4:15pm
We'll be pouring BARCStoberfest (Oktoberfest beer) outside, raising money for the amazing BARCS!
German food specials and plenty of awesome beer to boot:)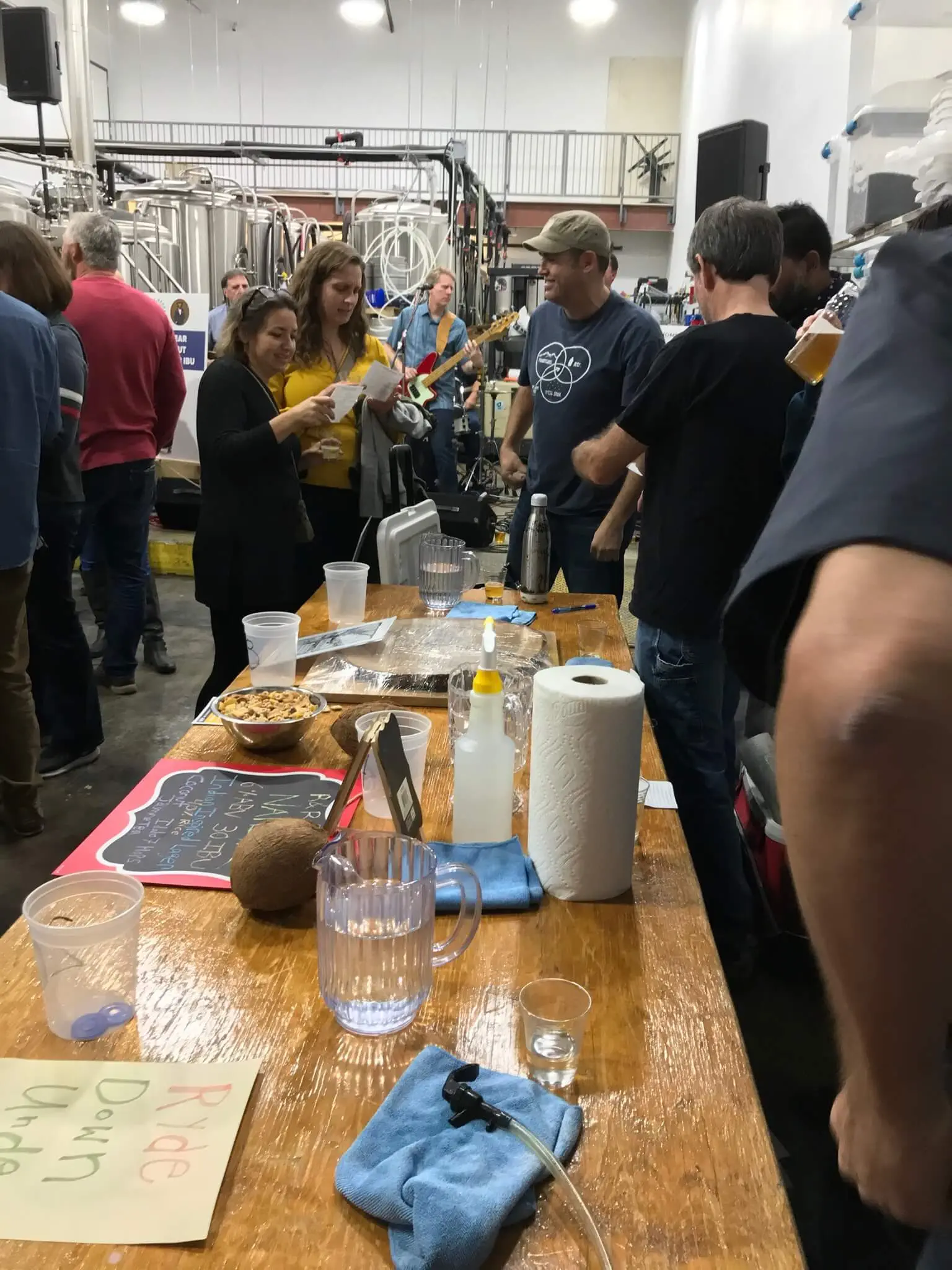 12th ANNUAL HOMEBREW EXTRAVAGANZA
Wednesday, October 26th
6 - 9pm
Come sample 30+ homebrewed beers and vote for your favorites. Brewers win cool prizes, lots of awesome beer, food available. $10 entry (at the door) and proceeds go to BARCS Animal Shelter.
12 years strong and keeping the spirit of Baltimore Beer Week alive!
If you would like to enter, please email judy@checkerspotbrewing.com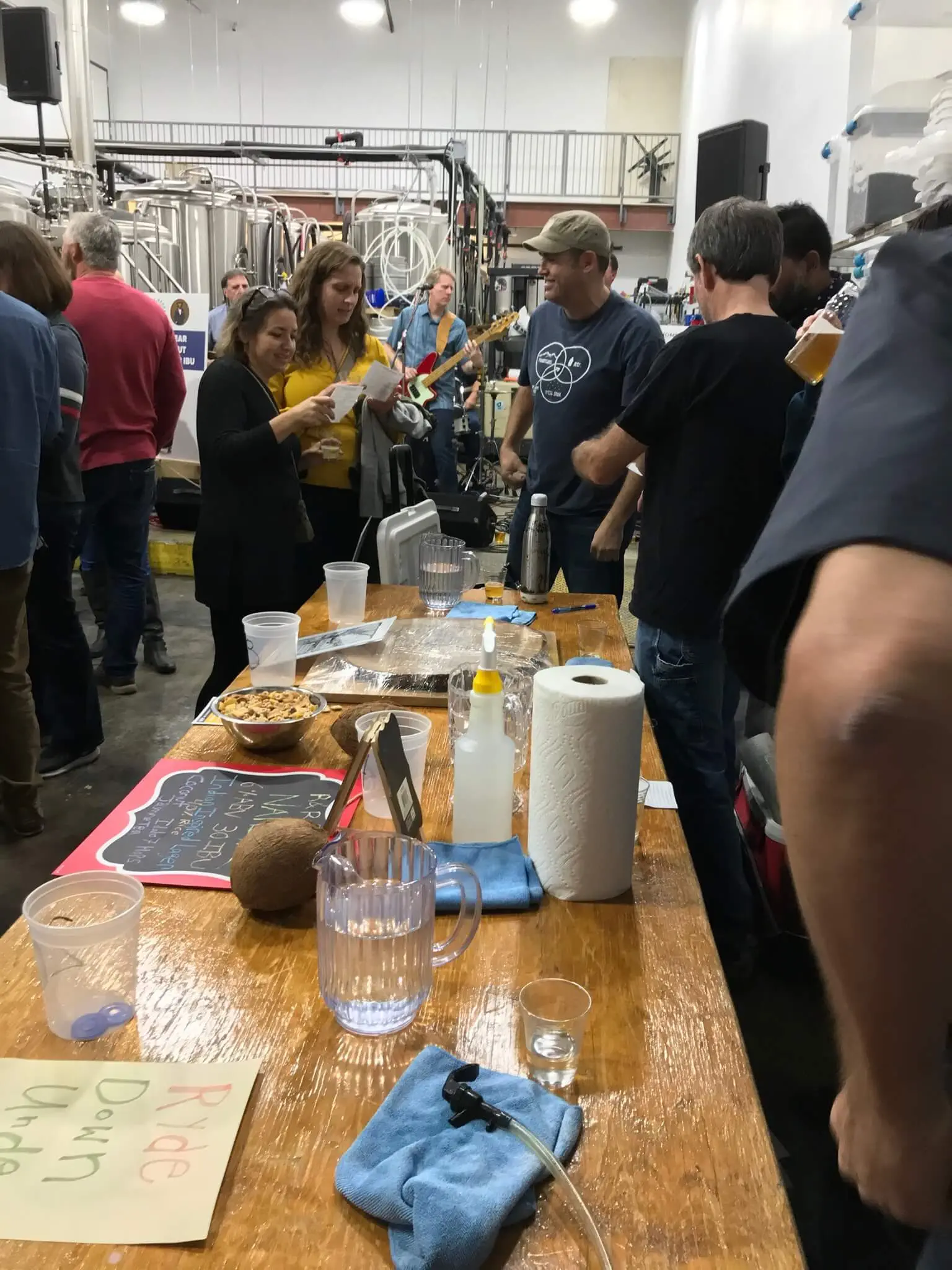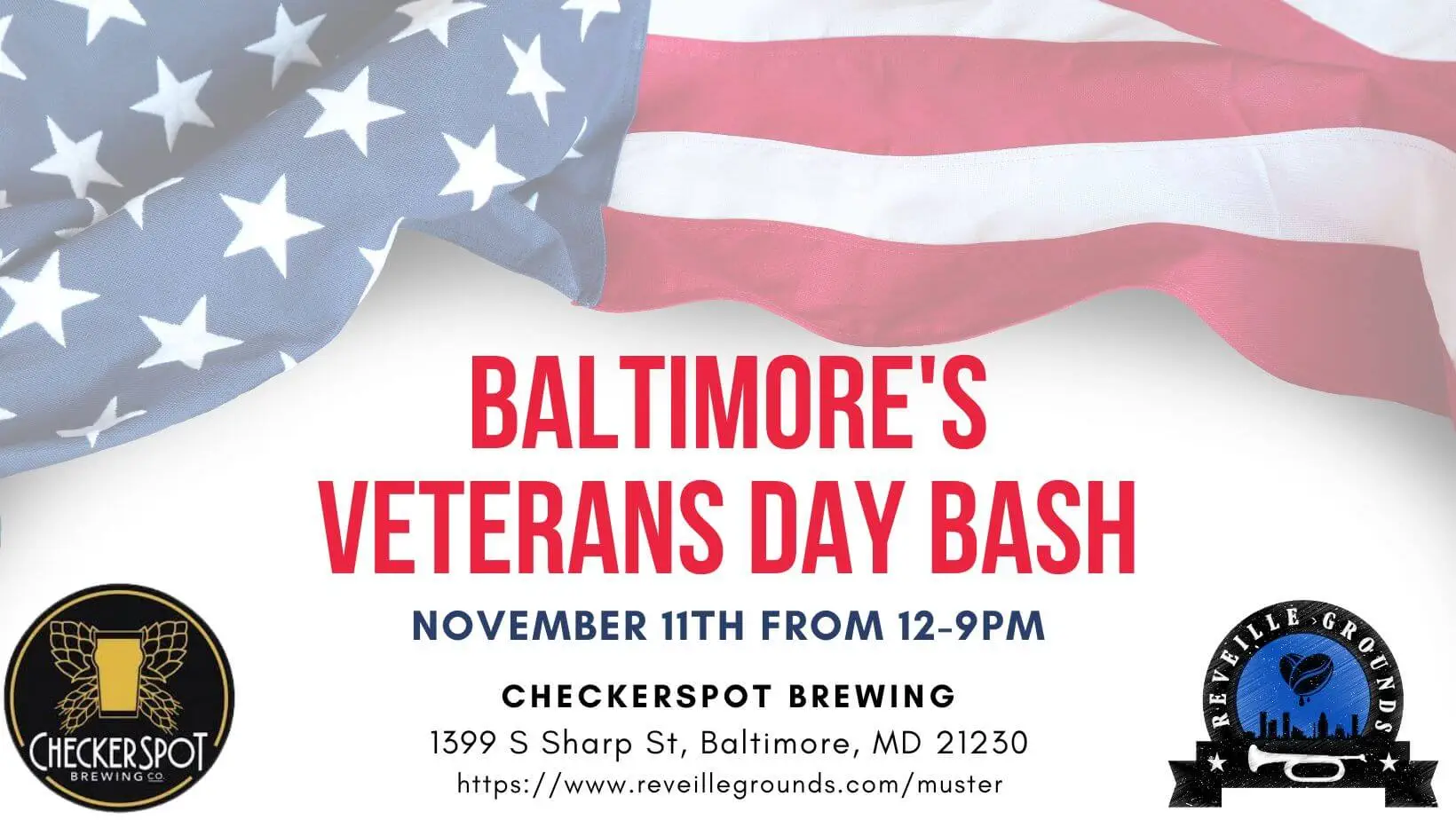 VETERAN'S DAY BASH
Friday, November 11th
12 - 9pm
Hosted by Reveille Grounds & The Baltimore Military Muster, we are celebrating Veteran's Day right!
A very special release of Daily Dose of Freedom, the 4th annual release (and 1st time on the big system and in cans) of Tim Treadwell's IPA brewed with Veteran Blend hops. He was an amazing veteran and homebrewer who we got to start this tradition with that we are able to keep alive with his awesome family. this beer will raise money for veteran groups like Reveille Grounds and others to continue the work they do.
More to come!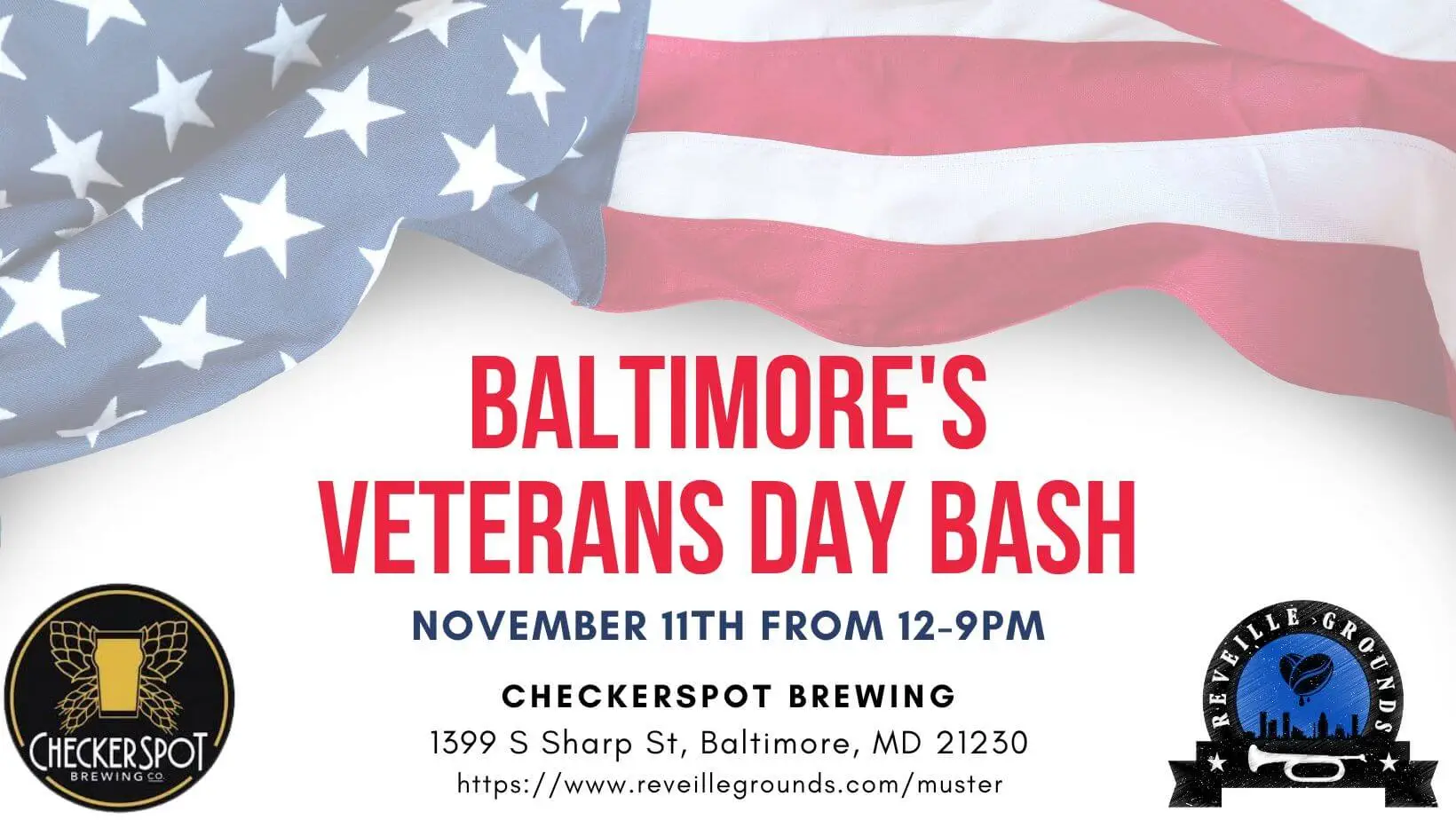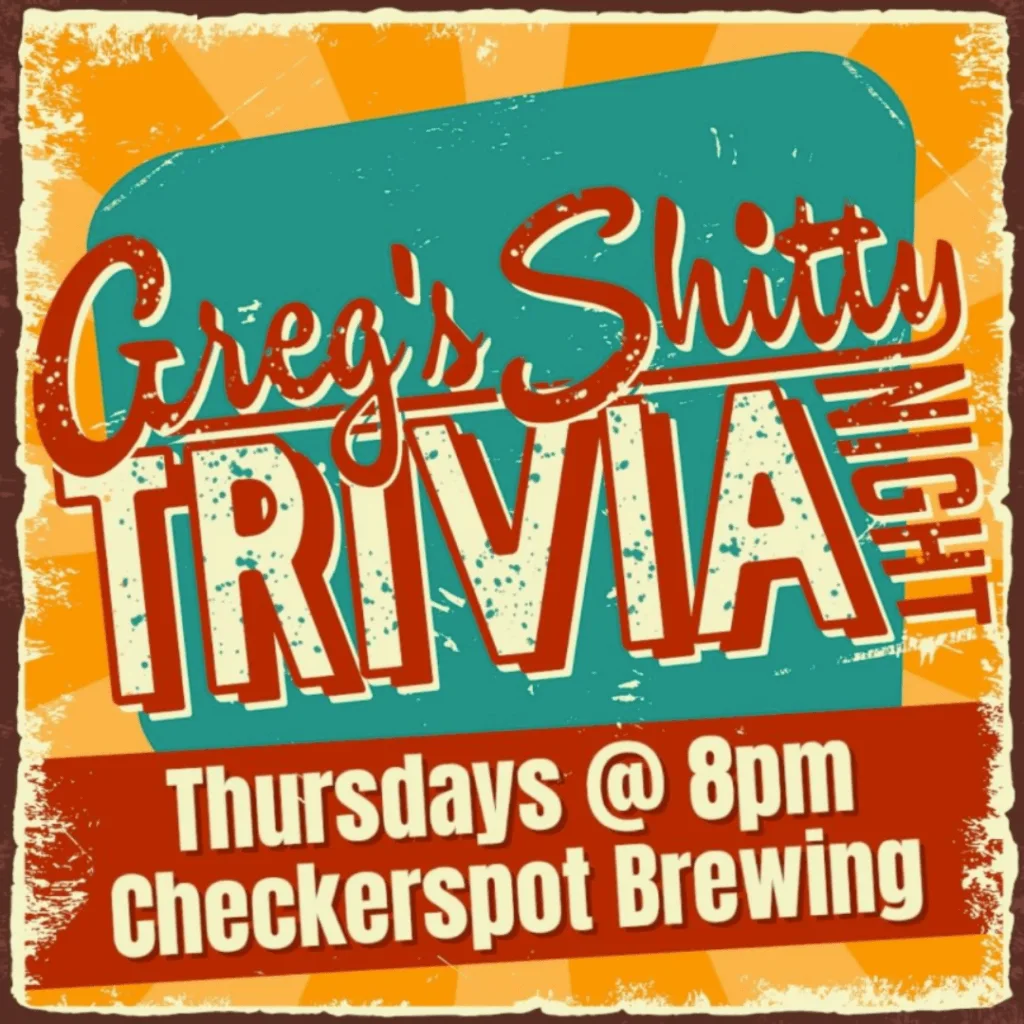 GREG'S SHITTY TRIVIA - Every Thursday at 8 PM!
Greg's Shitty Trivia is in the house every Thursday, serving you some of the funniest, craziest trivia in town!
Games start at 8 PM. Tables and chairs are first-come, first-served.
For more of Greg's events and trivia nights, visit www.GregsShittyTrivia.com.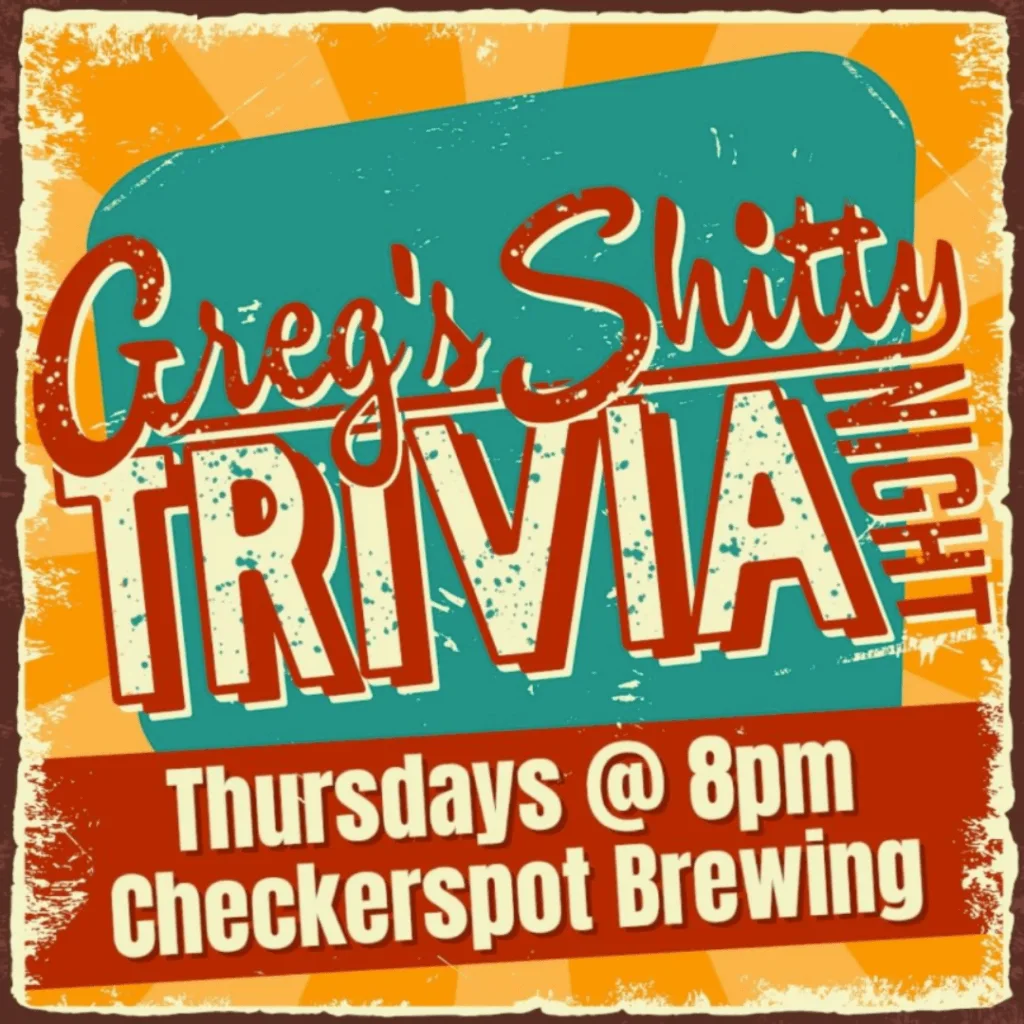 HOST YOUR EVENT AT CHECKERSPOT!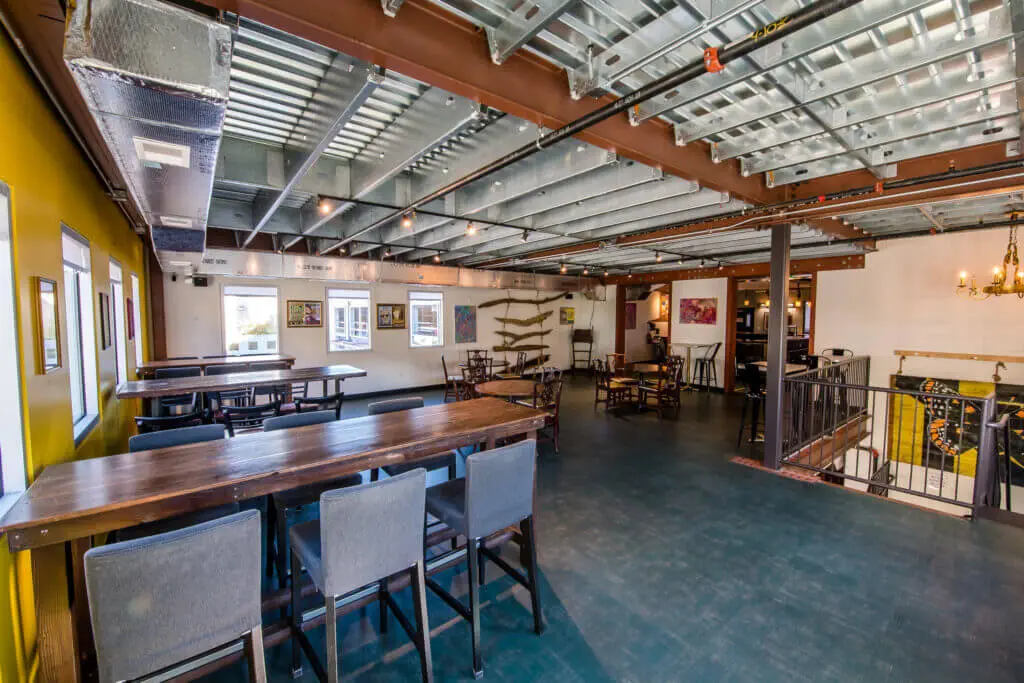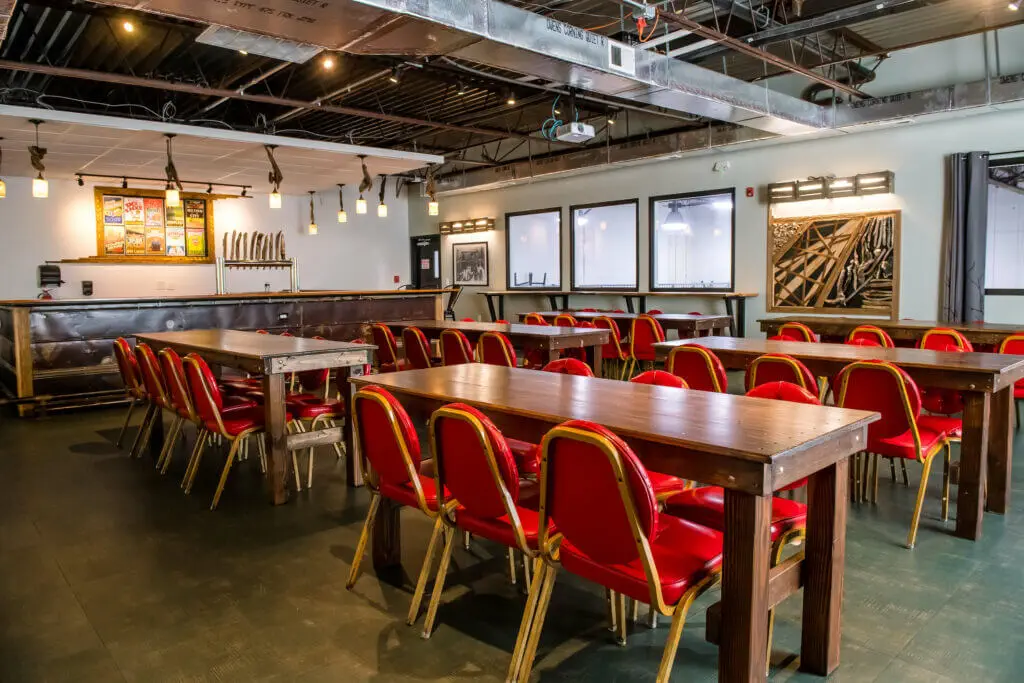 We have private space on the 2nd floor that can comfortably fit up to 150 people with the option for a private bartender and custom catering.
Book event space at Checkerspot to host your next business meeting, anniversary party, birthday party, wedding, rehearsal dinner, team building event, gender reveal, holiday party, fundraiser, etc. Whatever you dream up, we can do!
Contact Denis for more information at denis@checkerspotbrewing.com.
UPCOMING BEER RELEASES
September 21 - Keeper Stout in cans (draft coming soon)
September 27 - Butterfly Kisses NEIPA in cans (draft coming soon)
October 20 - Robe Life DIPA in cans and on draft
November 8 - Morenita Mía Porter with Honduran Coffee & Cocoa Nibs - collaboration with Cervecería Dos Osos & La Tiendita
November 11 - Daily Dose of Freedom Fundraiser IPA
Always some fun pilot batches only available in the taproom!
Checkerspot Brewing Company
1399 S. Sharp St., Baltimore, MD 21230
Mailing Address: 175 W. Ostend St., Ste B1
Monday - Wednesday 3 – 9pm
Thursday 3 – 10pm
Fri & Sat 12 - 9pm
Sun: 12 – 8pm
IT DOESN'T GET ANY
FRESHER THAN THIS!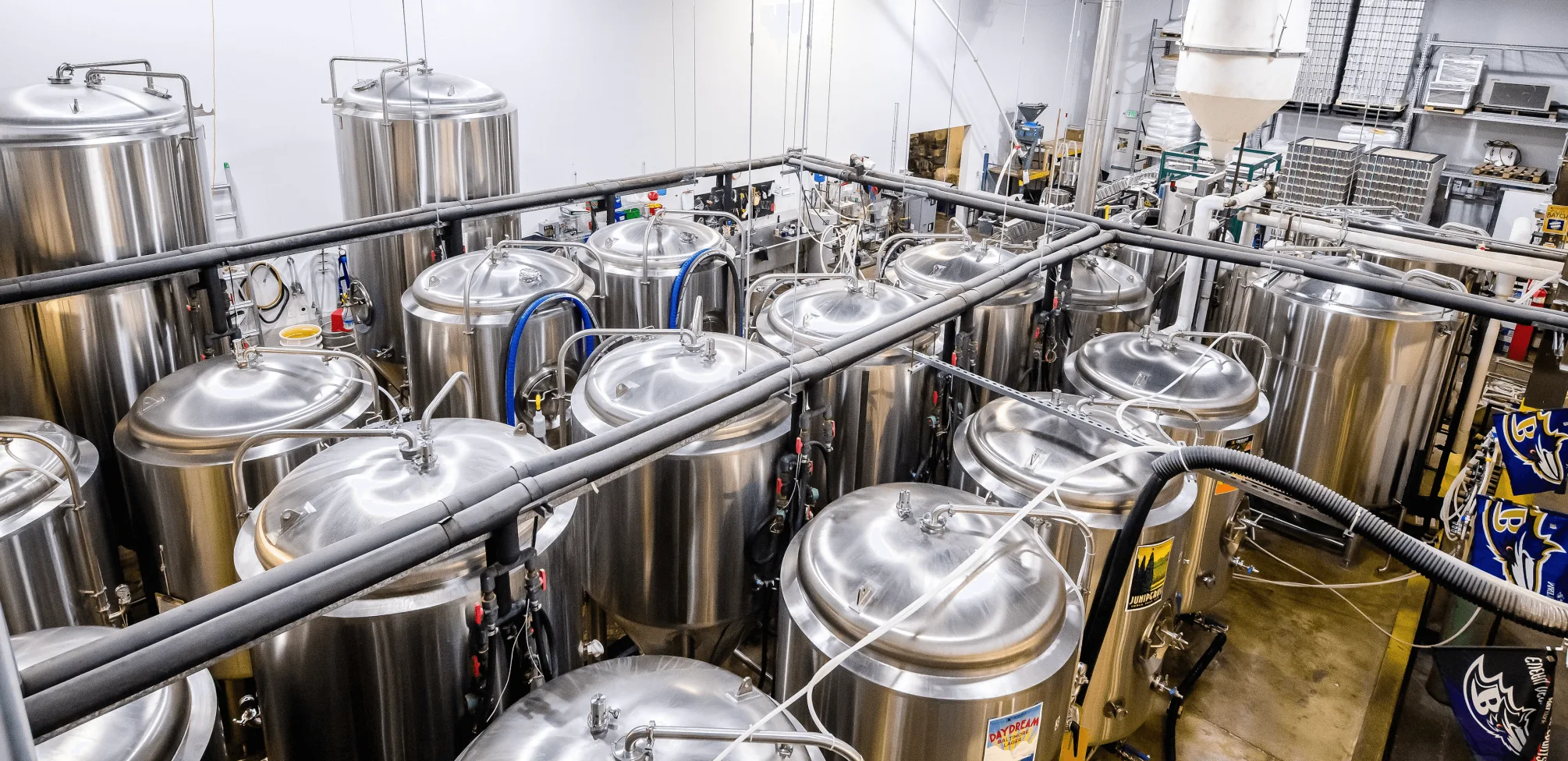 Enjoy a beer at the brewery where it was made