Checkerspot Events & Specials
Get notified about our beer releases, specials, and upcoming events!
HOST YOUR HOLIDAY PARTY AT CHECKERSPOT!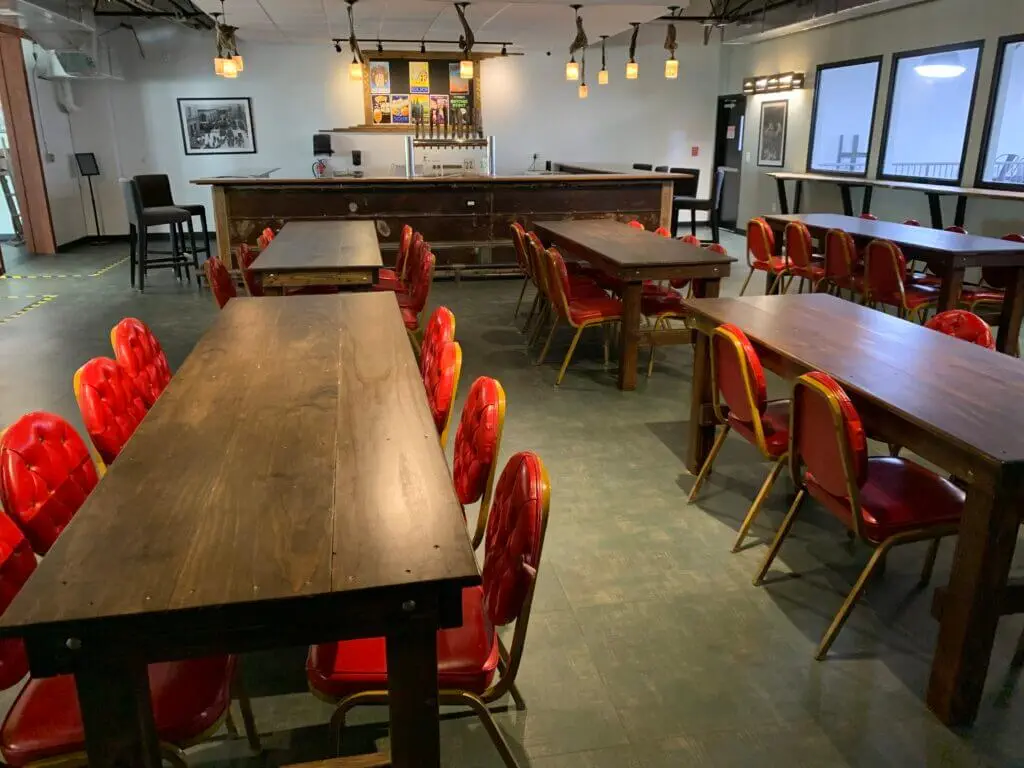 We have private space on the 2nd floor that can comfortably fit up to 150 people with the option for a private bartender and custom catering.
Book event space at Checkerspot to host your next business meeting, anniversary party, birthday party, wedding, rehearsal dinner, team building event, gender reveal, holiday party, fundraiser, etc. Whatever you dream up, we can do!
Contact Denis for more information at denis@checkerspotbrewing.com.
Checkerspot Brewing Company
1399 S. Sharp St., Baltimore, MD 21230
Mailing Address: 175 W. Ostend St., Ste B1
Monday - Wednesday 3 – 8pm
Thursday 3 – 10pm
Fri & Sat 12 - 9pm
Sun: 12 – 7pm
IT DOESN'T GET ANY
FRESHER THAN THIS!

Enjoy a beer at the brewery where it was made