Open at 10am for all Ravens home games!
Welcome to Checkerspot Brewing!
Come see the new space at 1421 Ridgely St.
Why the Checkerspot name?
Fun Fact: The Baltimore Checkerspot butterfly is Maryland's state butterfly.
Our namesake embodies our belief that without an appreciation of nature, and local, quality ingredients... great beer cannot exist.
We're proud to bring you an array of small-batch, thoughtfully crafted GLUTEN REDUCED beers–inspired by nature, but served right here in Baltimore-the city we love. There's something for everyone here!
TAPROOM HOURS
Monday - Wednesday: 3 - 9 PM
Thursday: 3 - 10 PM
Friday & Saturday: 12 - 10 PM
Sunday: 12 - 8 PM
Food
Our kitchen is open:
Wednesday 3-8PM
Thursday 4-9PM
Friday/Saturday 12-8PM
Sunday 12-6PM
Parking
Parking will be available along Ridgely St, Alluvion St, and lot O of M&T Bank Stadium.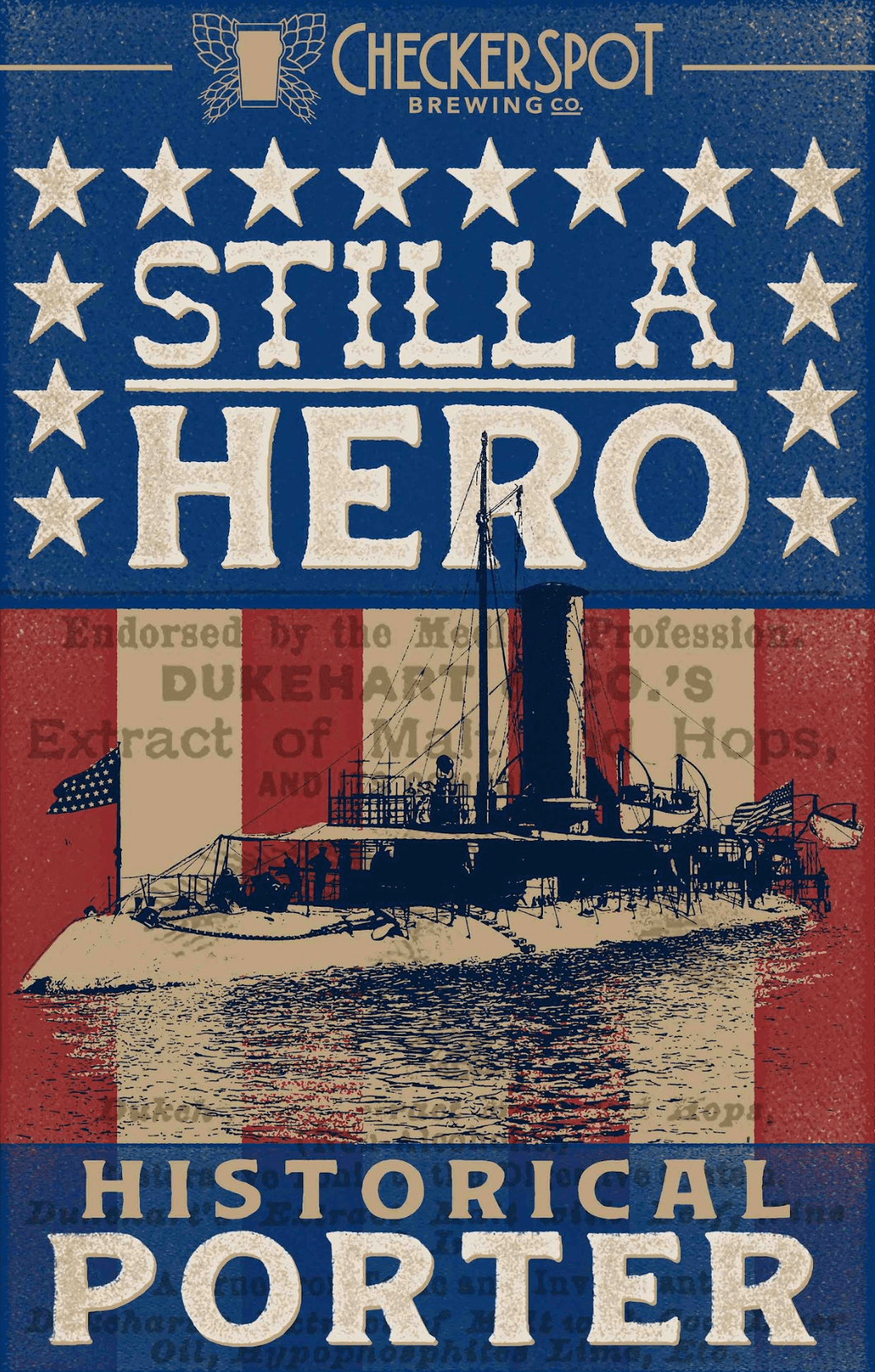 Still A Hero Porter Release
Friday, November 3rd
5-8PM
Talk by Maureen O'Prey @6pm
US Naval Academy Alumni Association @6:30pm
Music by Groundrent before and after
$1 per pint will be donated to benefit the USNA Alumni Association and Foundation.
Brewed in collaboration with beer historian, Maureen O'Prey (@brewinginbaltimore). Thomas Murphy Dukehart was an Irish-German immigrant who ran the Dukehart Brewery in Baltimore starting in the 1870's. This porter incorporates all of his heritage, as a popular Irish style, fermented cooler in the German style and including molasses, an American touch.
Dukehart was a student at the prestigious Milton Academy in Baltimore (now the famous Milton Inn restaurant owned by Cindy Wolf.) He was a commissioned officer in the Navy during the Civil War. He earned a Citation for Valor aboard the Katahdin while fighting for the North against his brother John Murphy who fought for the confederacy.
After the war he was a commodore at the US Naval Academy, after which he started brewing. He lost ownership of the brewery in the early 1900's and died soon after as an employee at his own brewery, but he's Still a Hero.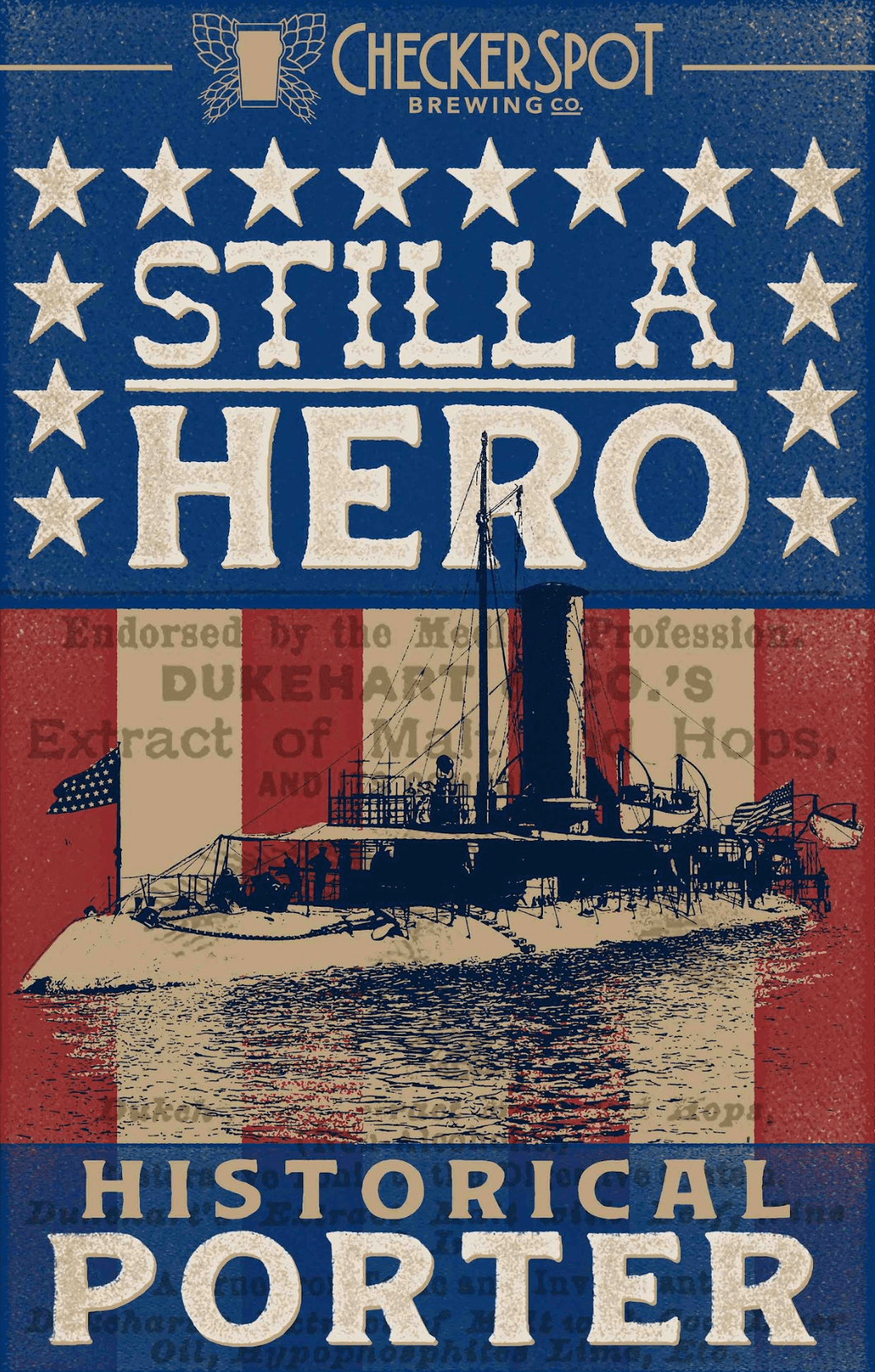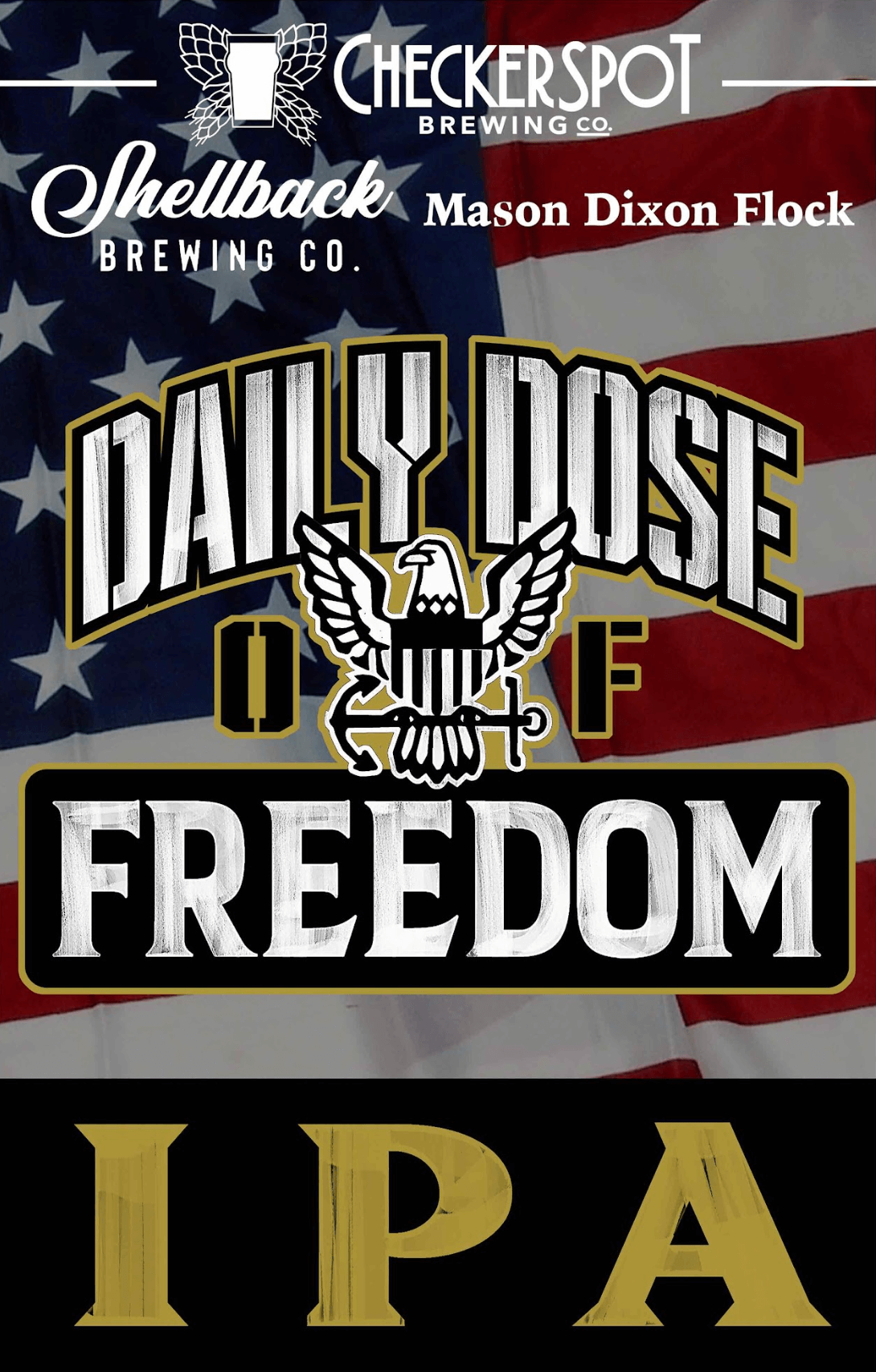 Daily Dose of Freedom Release
Saturday, November 11th
Celebrating all veterans, active, retired, and those who have sacrificed their life for our country.
An award winning recipe from veteran and brewer, Tim Treadwell. First brewed in 2019, now an annual tradition with his family to keep his memory alive through the continued support of veteran groups.
$1 will be donated to Reveille Grounds for every pint sold.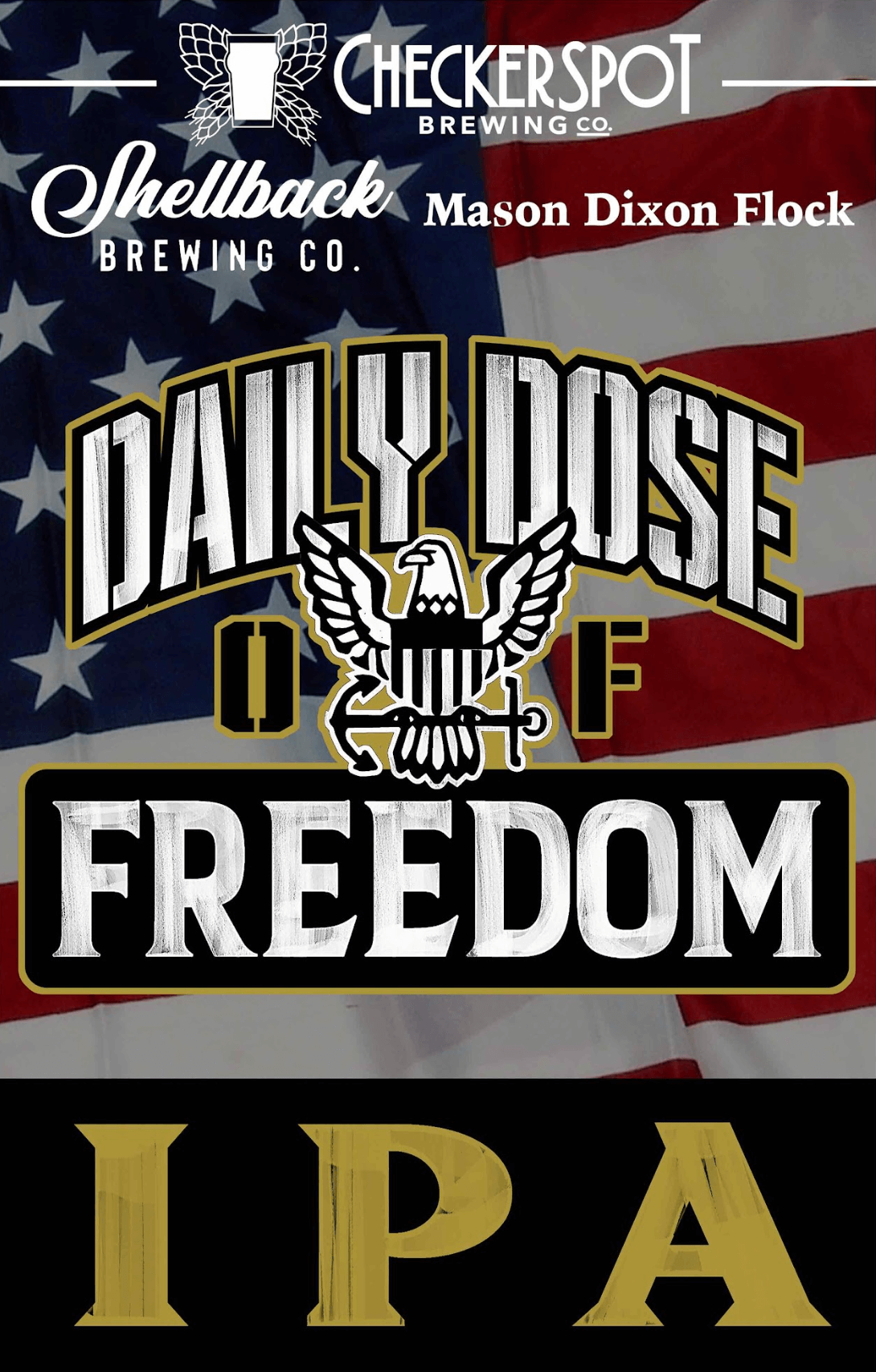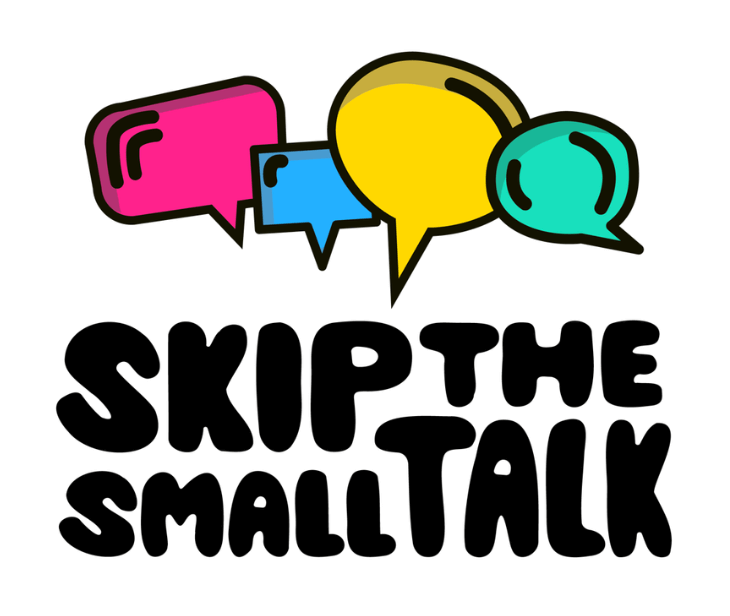 Skip The Small Talk
Wednesday, November 8th
7-9PM
Do you wish you could have more of the kinds of conversations you have late at night where for some reason, you feel safe talking about the things you actually care about?
Bring your friends (or come by yourself) and spend your Wednesday night at an event where you know everyone else is there for the same reason.
We'll be offering "big talk" conversational prompts on them to get you started, and we'll have lots of structure to make sure that you actually talk to people and that it's not awkward. Not feeling like answering a particular question? No worries, we'll have plenty to choose from, like, "When are you the happiest?" and, "If you were going to become close friends with me, what would I need to know about you?" We'll give you ground rules to make sure you feel comfortable and safe sharing as much of yourself as possible while still feeling in complete control of how much you divulge.
Tickets Here:
https://www.skipthesmalltalk.com/store/skip-the-small-talk-at-checkerspot-brewing-co-wednesday-november-8-2023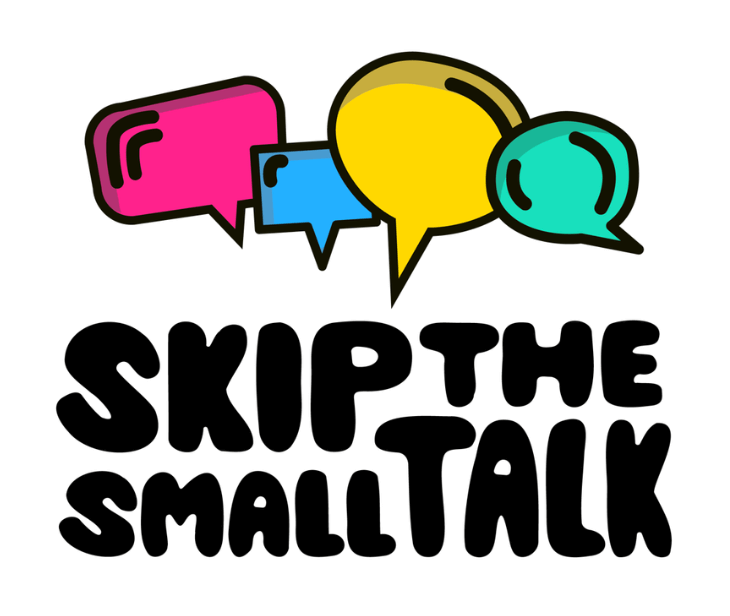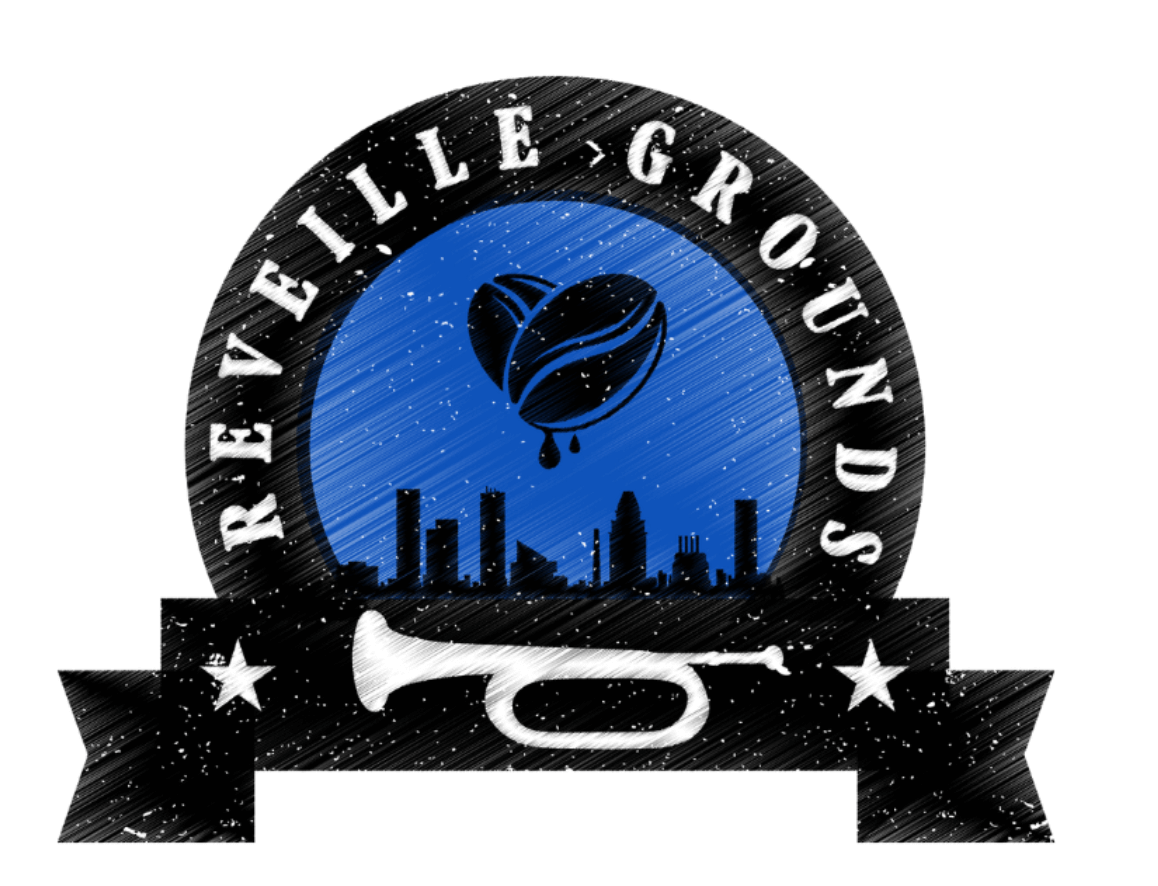 Veterans Day Poker Ruck
Saturday, November 11th
A two day event celebrating BOTH the Marine Corps' 248th Birthday on Friday, Nov 10th and Veterans Day on Saturday, Nov 11th in 2023.A collaborative event that invites all members of the local military and veteran-connected community and the entities that exist to serve and engage them to celebrate together.
POKER RUCK:
Beginning at Reveille Grounds and collecting cards throughout Carroll-Camden Industrial before playing your best hand (or visiting all the stops!) at Checkerspot Brewing, we invite you to take part in our very 1st Poker Ruck!
Compete alone or on a team.
With weights or without.
Spirit of competition and trash-talking required.
GRAND OPENING OF REVEILLE GROUND @ 1401 Severn Street, Suite 250 Baltimore.
7PM Ceremony and reception to folllow.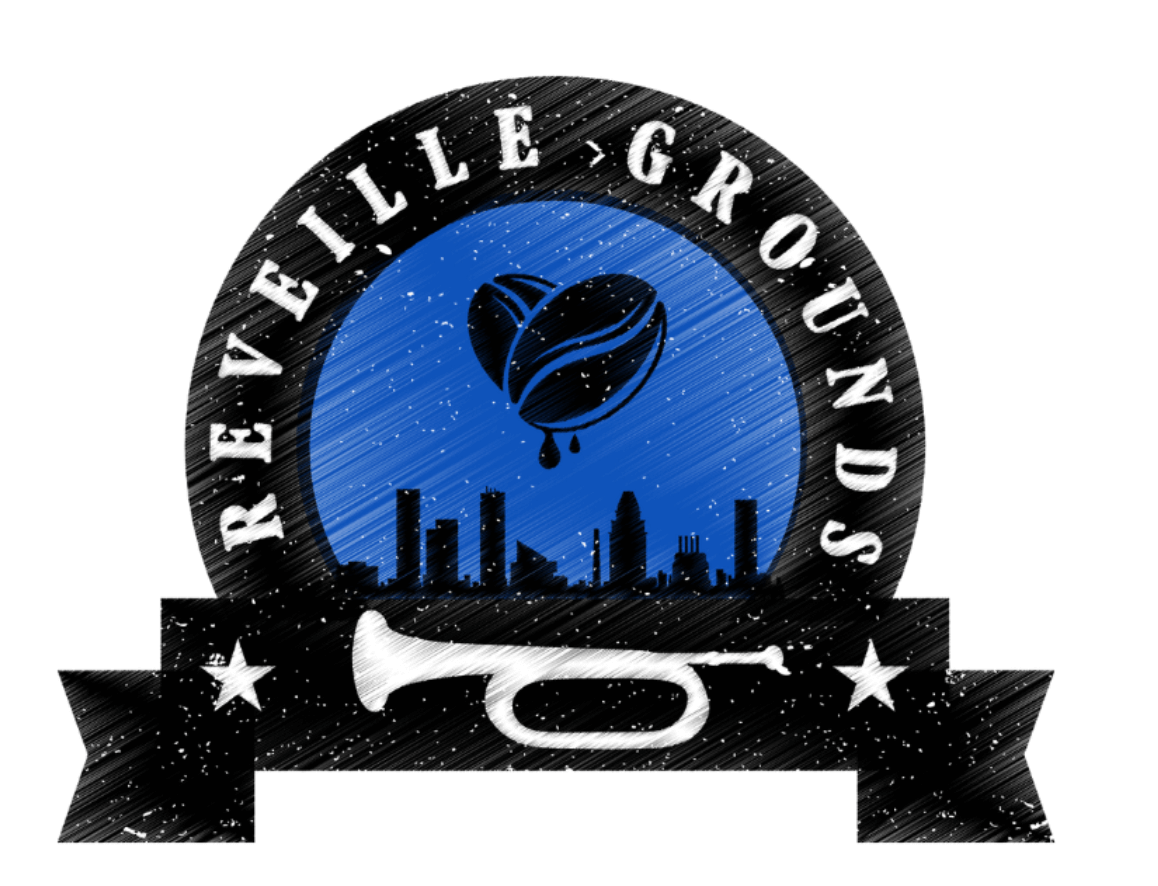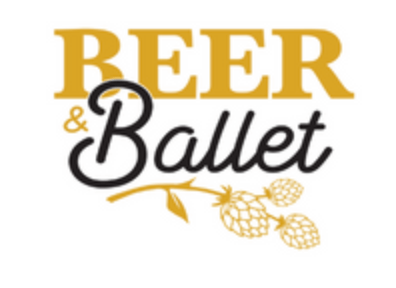 Beer & Ballet 
Wednesday, November 15th
7-8PM
Dancing to 80's and 90's music, participants will dance in an hour-long beginning - intermediate ballet class. Those of legal age are invited to purchase a brew and take their place at the bar. Afterward, join us at our "After Brew Hangout" to meet new folks, chat about class, and enjoy a new brew.
Tickets Here: https://events.humanitix.com/beer-and-ballet-checkerspot-brewing-nrkcp2nv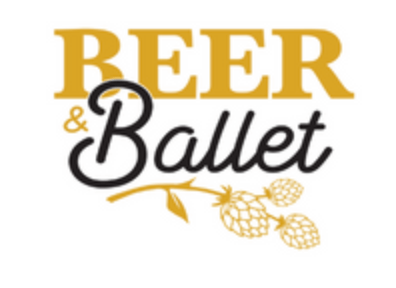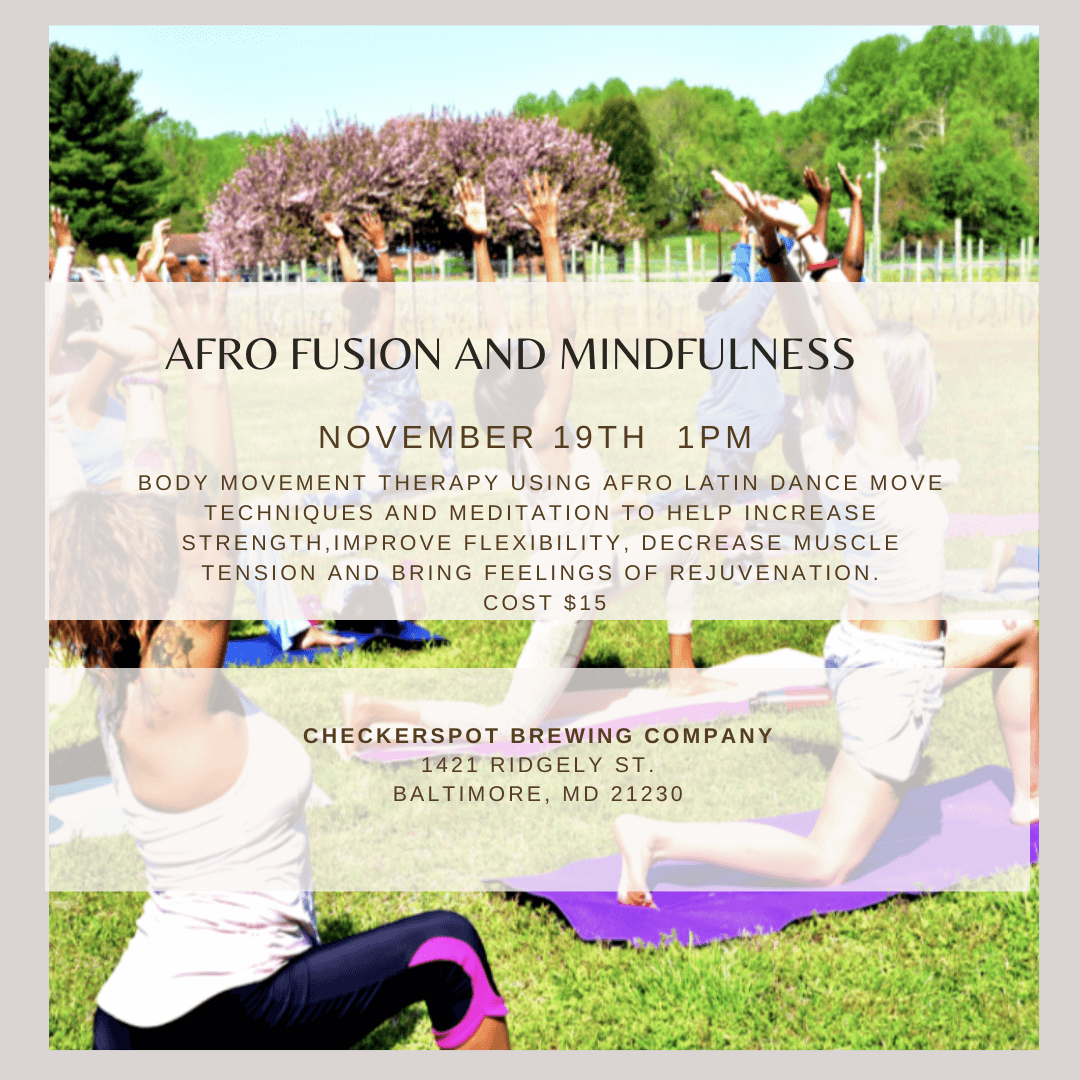 Afro Fusion & Mindfulness
Sunday, November 19th
1-2PM
Join Angela in an hour of Afro Latin body movement techniques.
Tickets can be purchased the day of through Venmo/Zelle.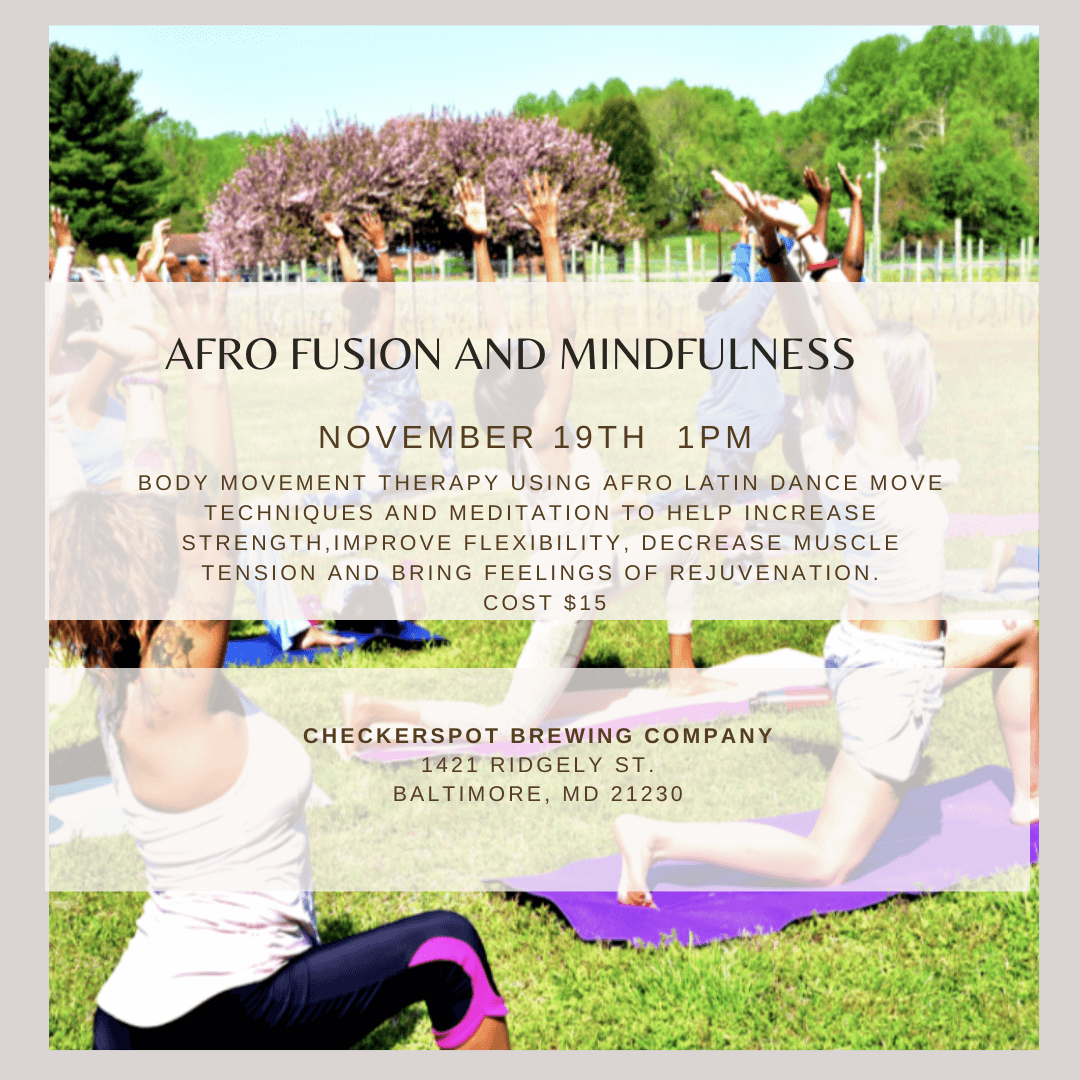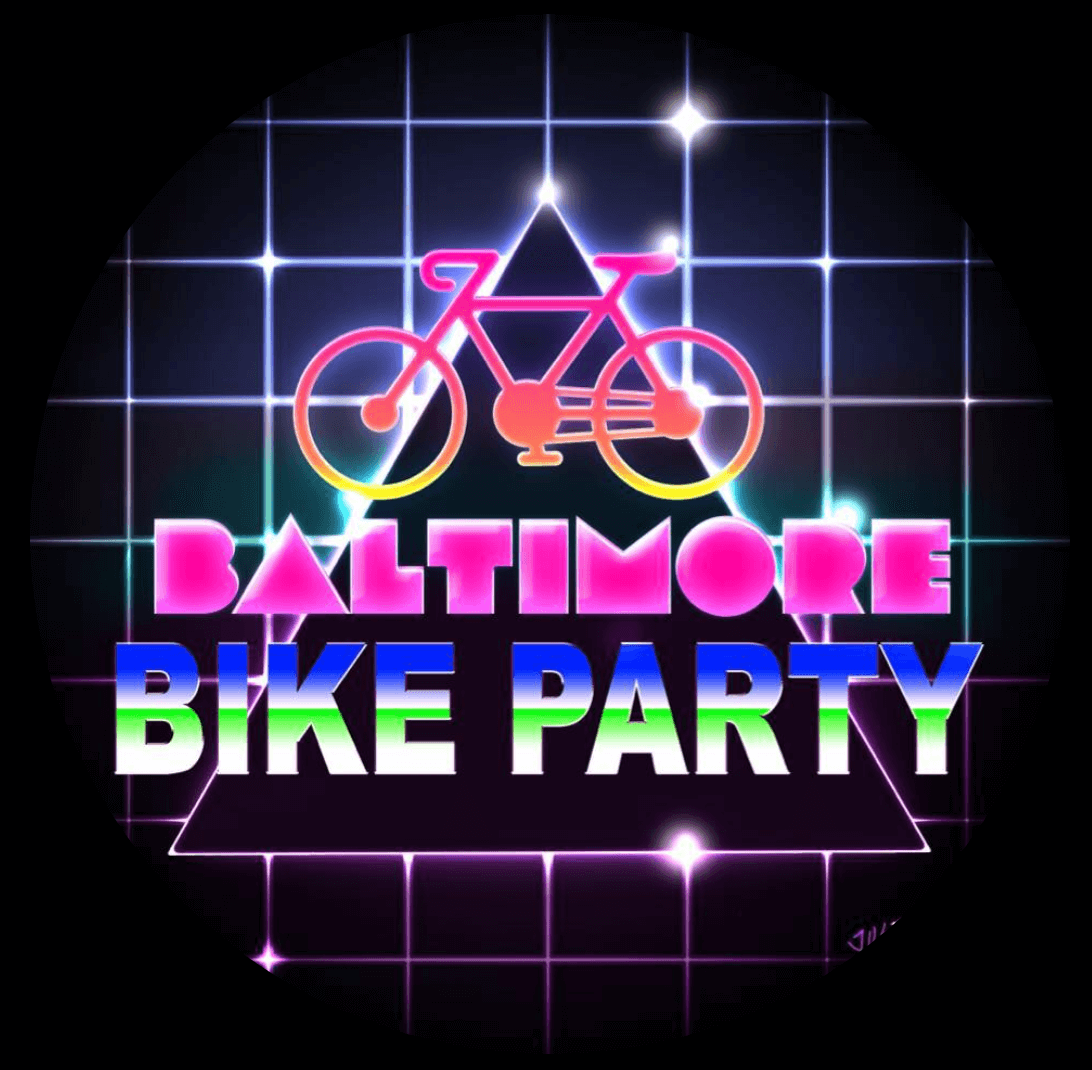 Baltimore Bike Party
Friday, November 24th
9PM-1AM
Baltimore Bike Party rides the last Friday of every month, to celebrate and cultivate engagement in Baltimore. Burn off the Thanksgiving meals and join November's ride and afterparty at Checkerspot Brewing- 1421 Ridgely St.
The bike route will be available a day or two before the ride. Questions on what to bring, how to lock up, and other info can be found here: https://linktr.ee/bikeparty/
No cost to attend.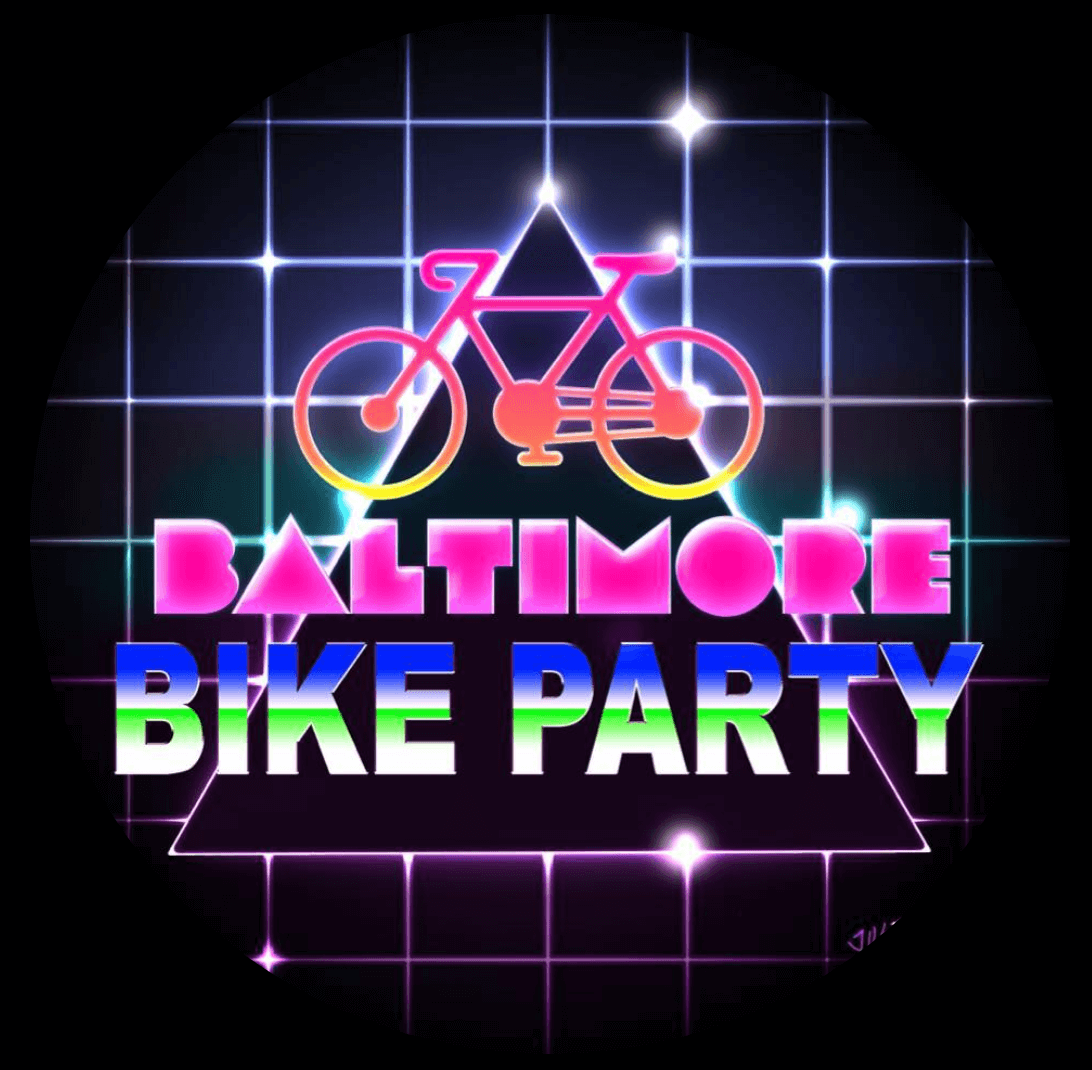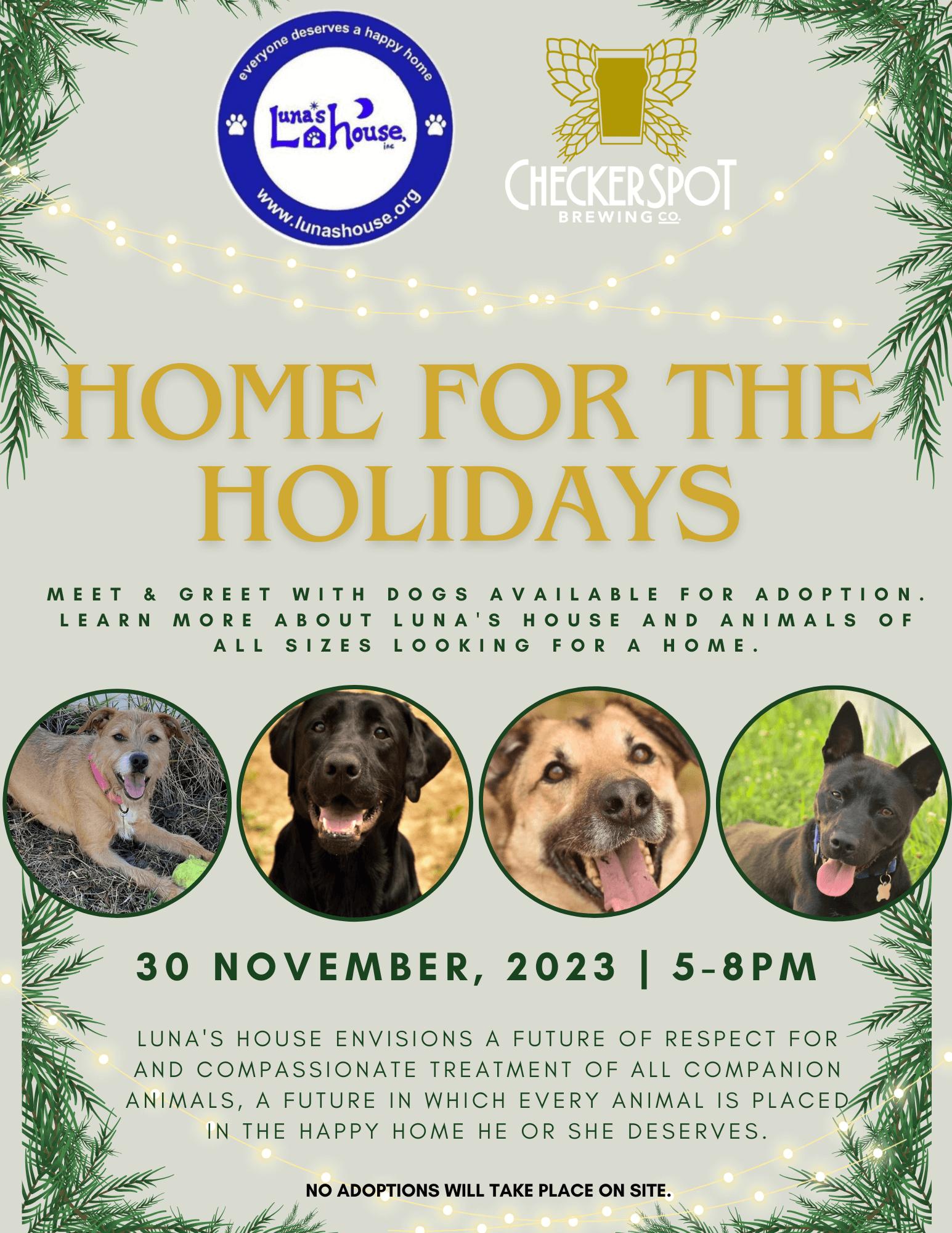 Home For The Holidays
Thursday, November 30th
5-8PM
Meet & Greet with dogs available for adoption. Learn more about Luna's House and animals of all sizes looking for a home. No adoptions will take place on site.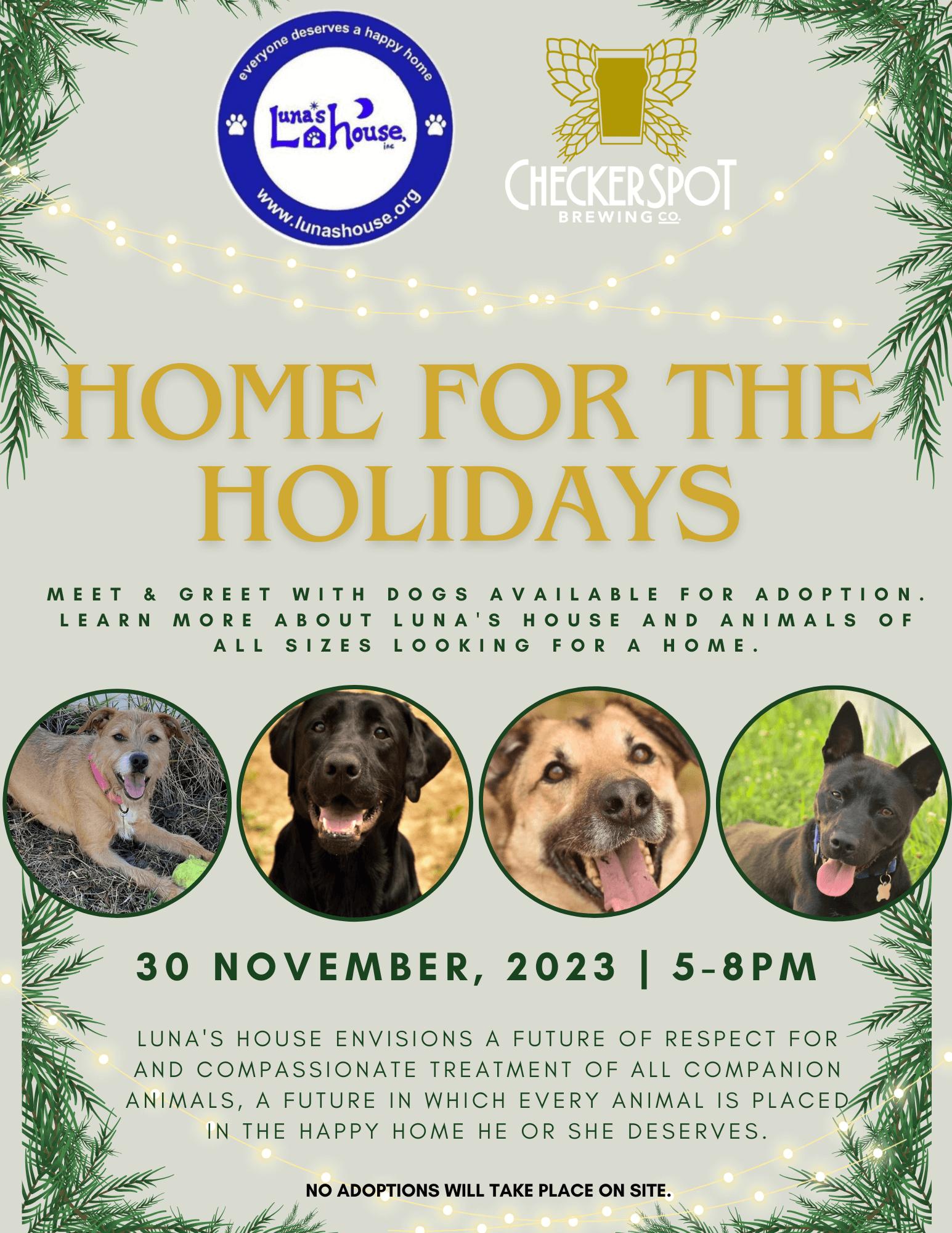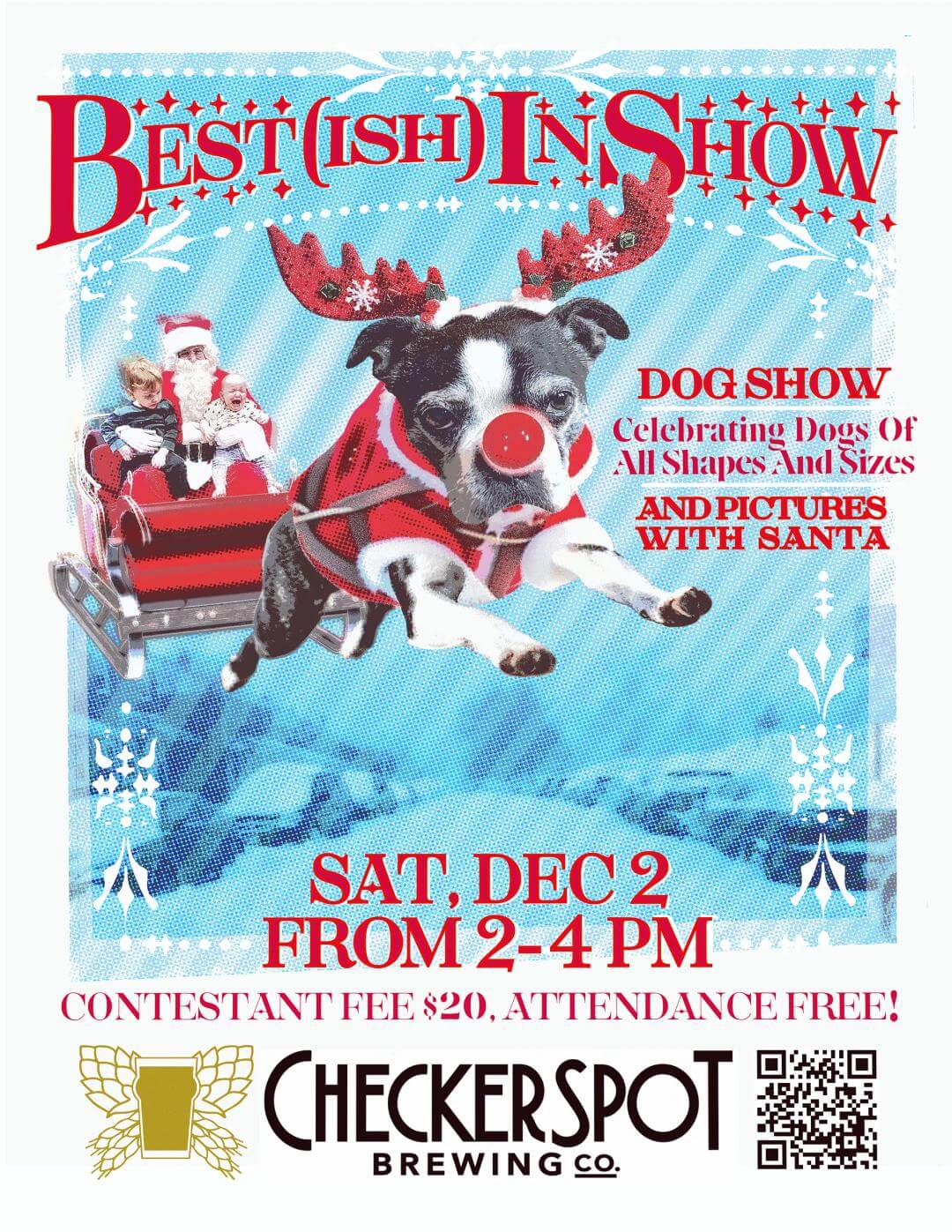 Best(ish) In Show
Saturday, December 2nd
2-4PM
Join us at Checkerspot Brewing with your host Mike Quindlen (Santa Claus) and Special Guest Host Stefan Subotich "The Serbian Dog Whisperer" along with some hilarious celebrity(ish) judges like (Chief Justice ) John Pozniak, Simon Stansfield, stand up comedian Chris Lawrence and a super secret special judge will be celebrating dogs of all shapes, ages, and sizes!
***Every dog and owner/family/crew of friends will have the opportunity to have their picture taken with Santa Claus****
Costumes and/or holiday dress of all types are not required BUT very, very encouraged (Think Ugly Holiday sweaters and elves or anything funny)!!!
ATTENDANCE = FREE
CONTESTANTS = $20 ...GETS YOU YOUR FIRST Checkerspot BREW FREE, a dog toy & it also gets you the pleasure of showing your dog (heck that's worth it alone!) as well as a shot at winning a Best(ish) In Show and a frosty paw donated by Tropicool Italian Ice (6083 Falls Rd, Ste 1 Baltimore, MD 21209 )
Contestants (dogs and their owners) check-in begins at 1:30 pm. All dogs MUST check in by 1:50PM; Show starts at 2PM, and wraps at 4ishPM.
Please Note: We only have spots for 25 dogs, so please sign up quickly! Online dog registration ends on Thursday, November 30th at midnight. If we have any spots left you can sign up at the event at 1:30pm on Saturday.
Gift Certificates to Checkerspot Brewing will be awarded in the following categories:
1) I definitely need my own Instagram/TikTok! #Iprobablyalreadyhaveone
2) Best Trick - I'm a good doggo! Watch me (maybe) do this trick!
3) Best Costume - Theme tandem costume will be looked up favorably!
4) A Face Only A Parent Could Love
5) The Best Old Timer (10 years+) - The LouDog Sweeney Award for outstanding longevity
AND THE very Special "The Belle Sweeney Best(ish) In Show" will be awarded to one of the category winners.
*Contestants can be in 1, 2, 3, or ALL 5 categories! Each owner and dog will have approximately 2 to 3 min to show their wonderfulness, chat with the hosts and judges on stage, and attempt to complete their trick or just look great!
This event is family friendly!!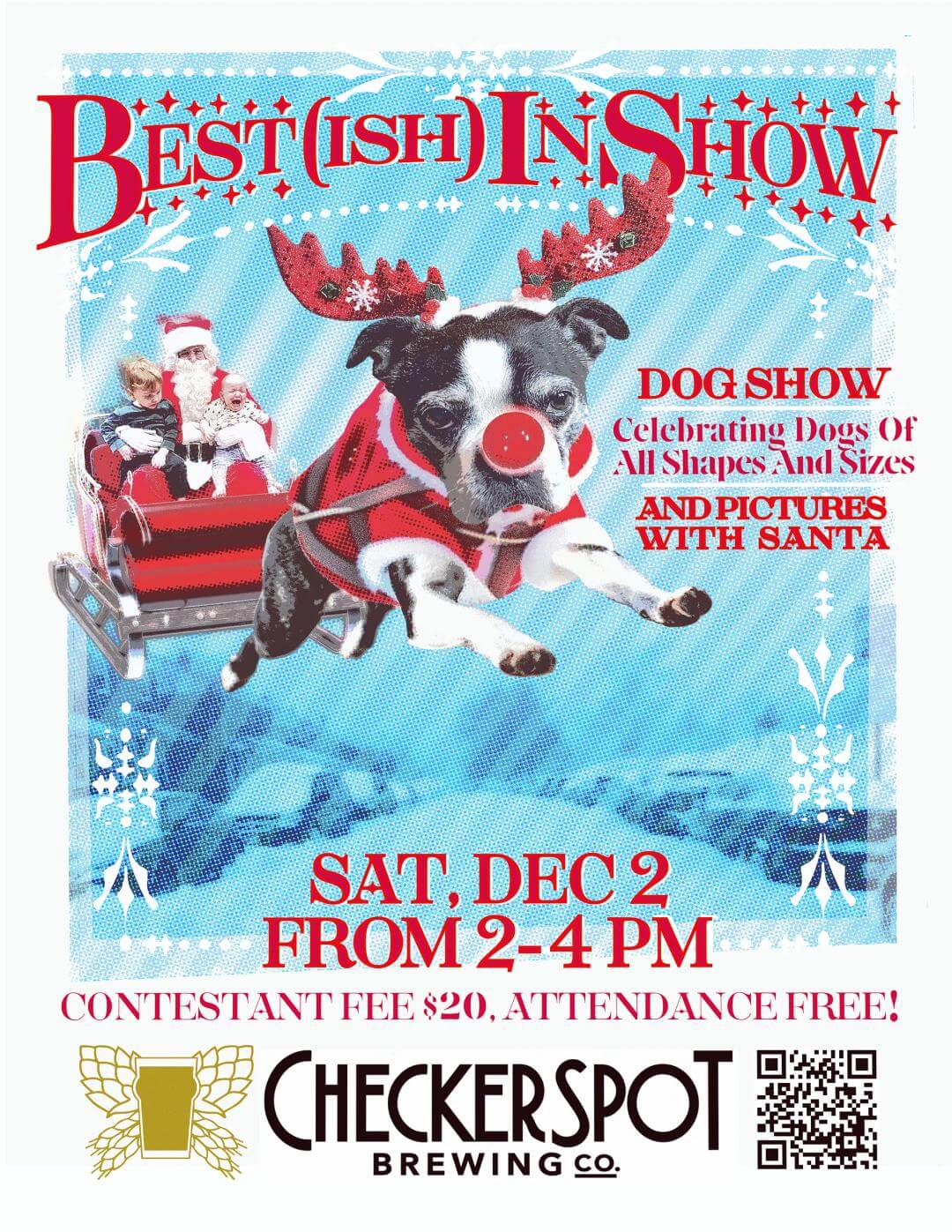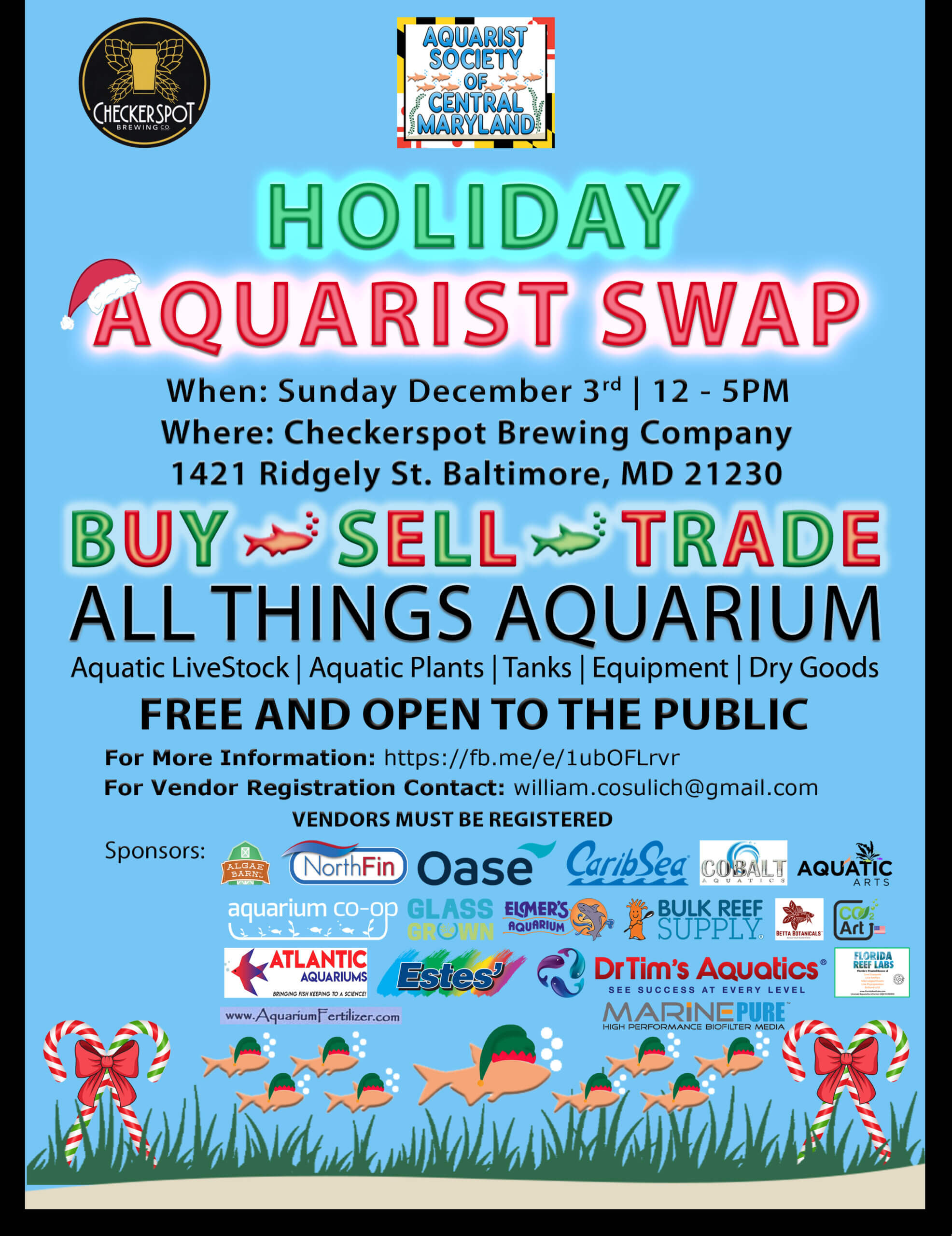 Holiday Aquarist Swap
Sunday, December 3rd
12-5PM
Buy/sell/trade all things aquarium; livestock, plants, tanks, equipment, & dry goods. Attendance is free. Vendors who wish to participate please contact william.cosulich@gmail.com.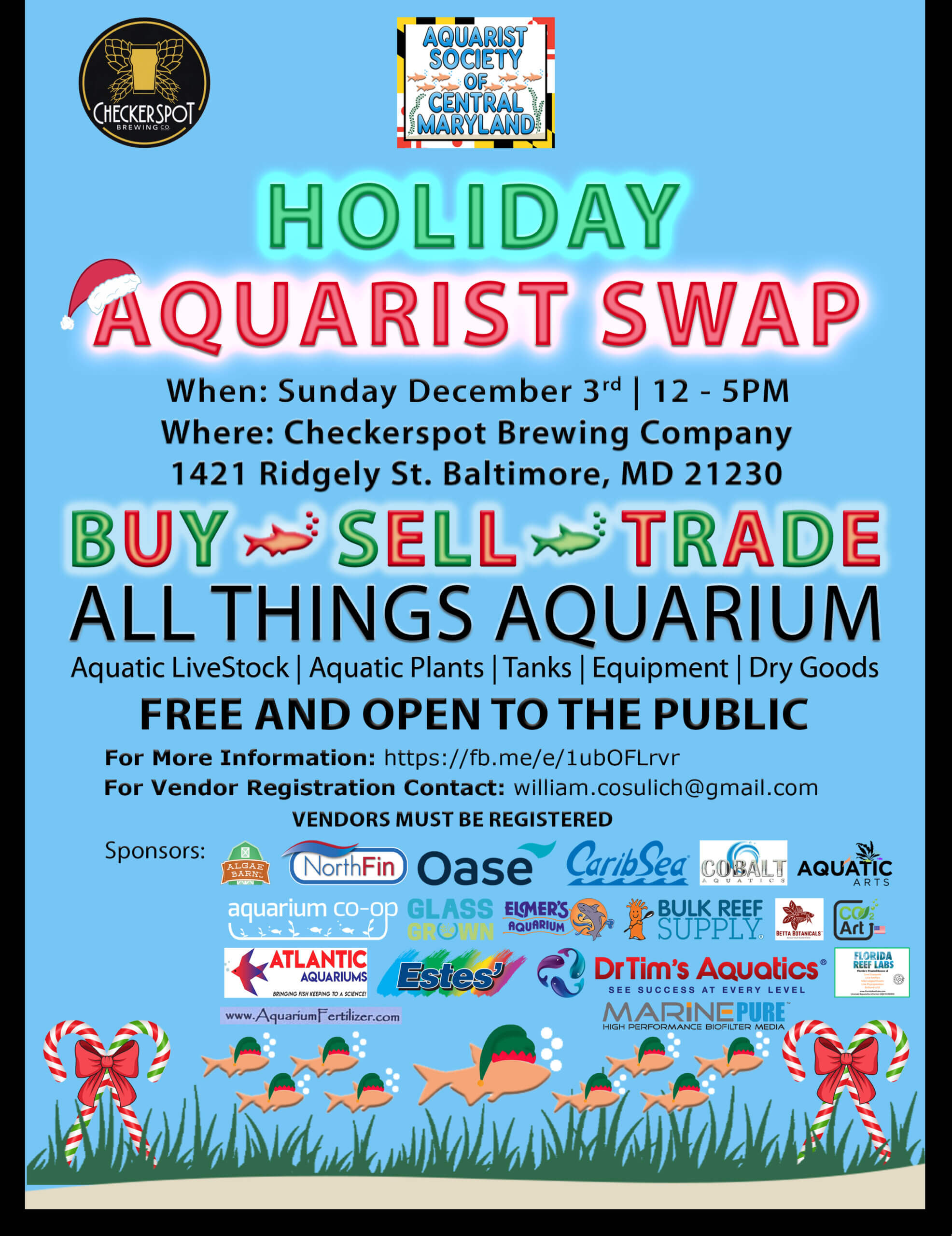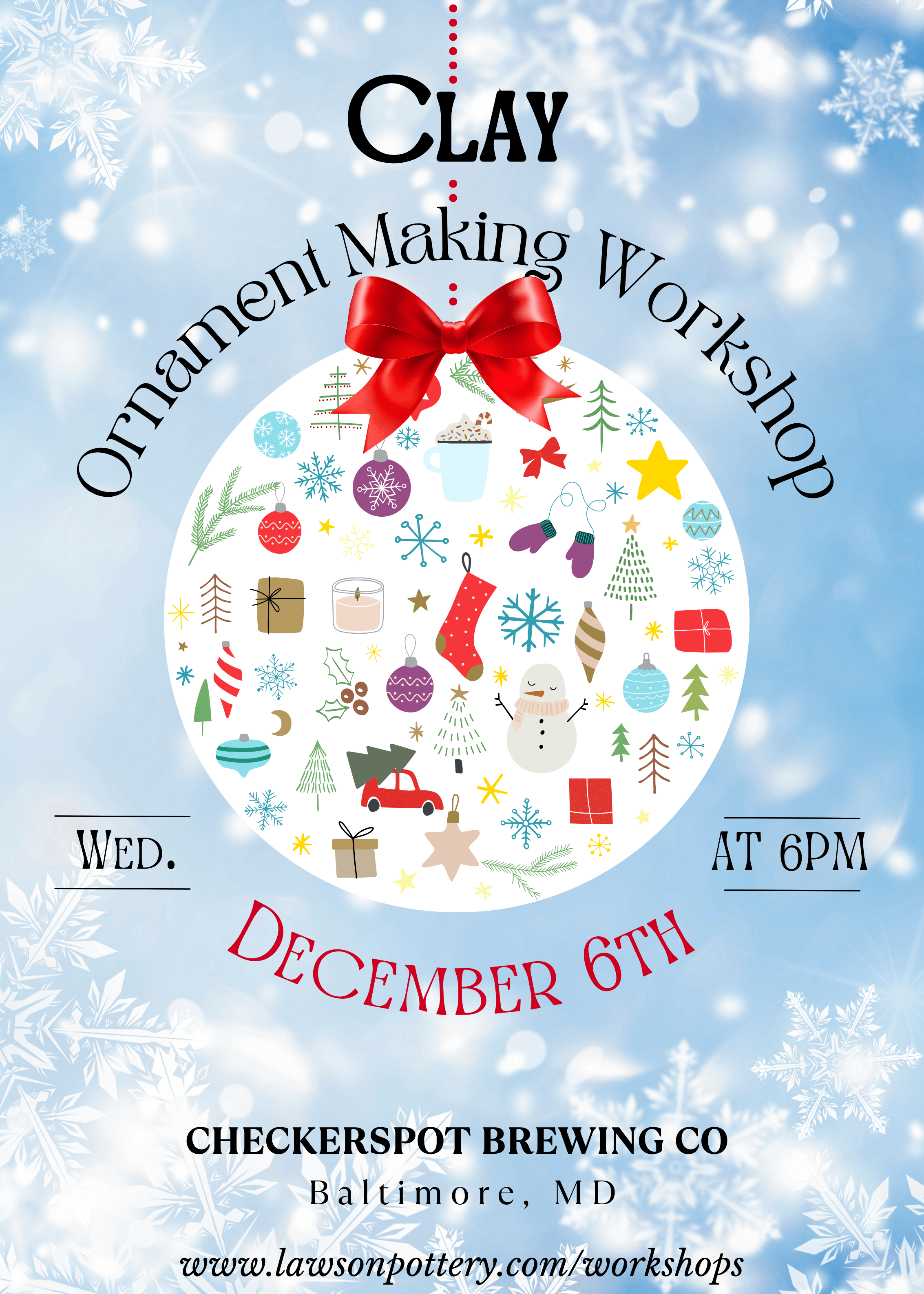 Ornament Making Workshop
Wednesday, December 6th
6-8:30PM
Get into the spirit of the Holiday season and join us for a fun filled Holiday workshop where you'll get to explore your creative side, while experiencing the therapeutic joy of working with clay. This event is great for the family, an office party, date night, girls' night or forget everyone else and go solo! Create custom beautiful ornaments to gift to loved ones (or for yourself) that will be cherished forever.  No experience needed to participate. Come CLAY with us!
Your first beer is on us! Personal step-by-step instruction from a professional potter, all the supplies needed to help you make up to 5 Christmas ornaments. To create your one-of-a-kind ornaments, you'll get to work with porcelain (the purest and best clay), have access to a variety of cookie cutters, templates, stamps, textures, and a glossy clear glaze to finish your ornaments.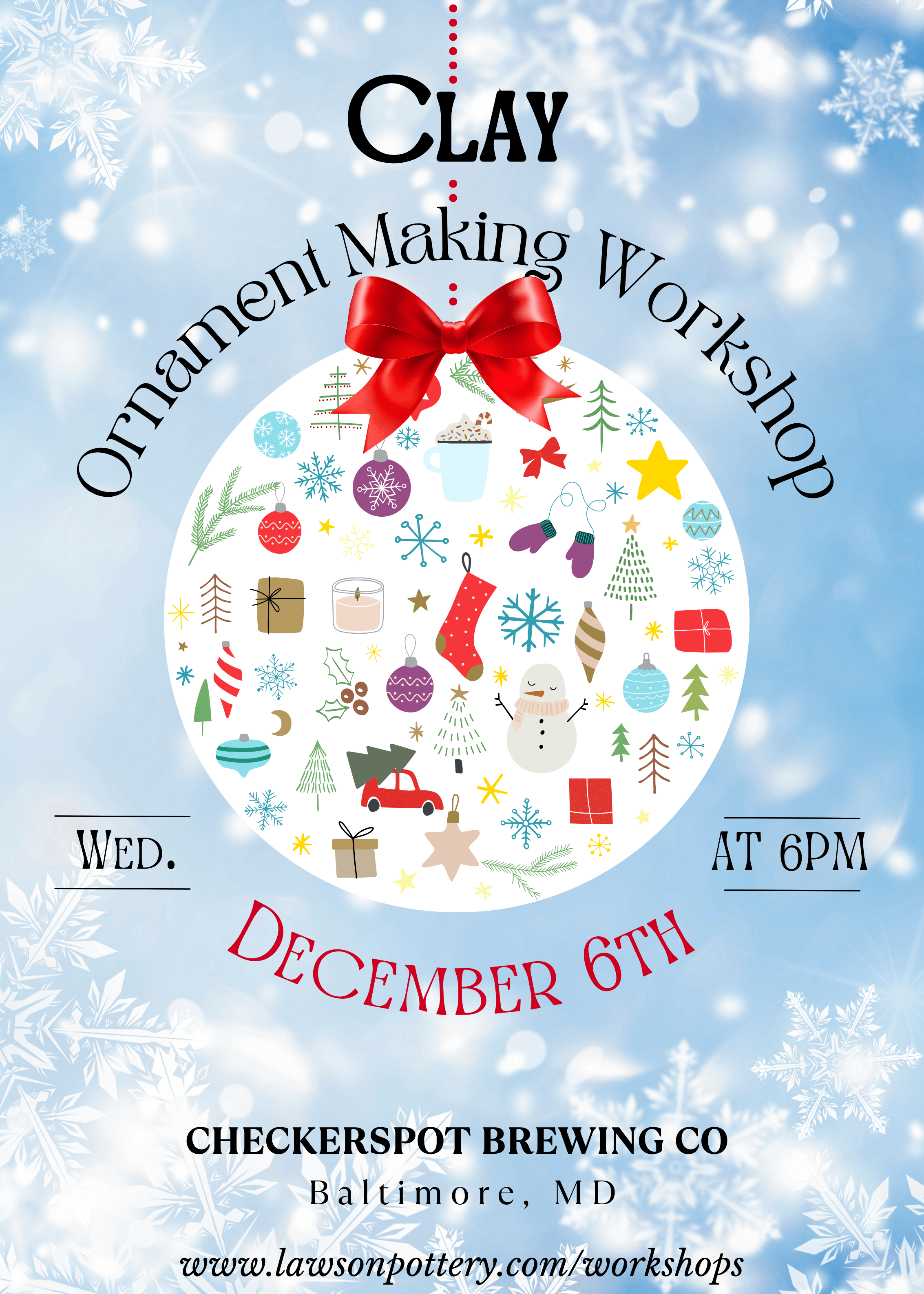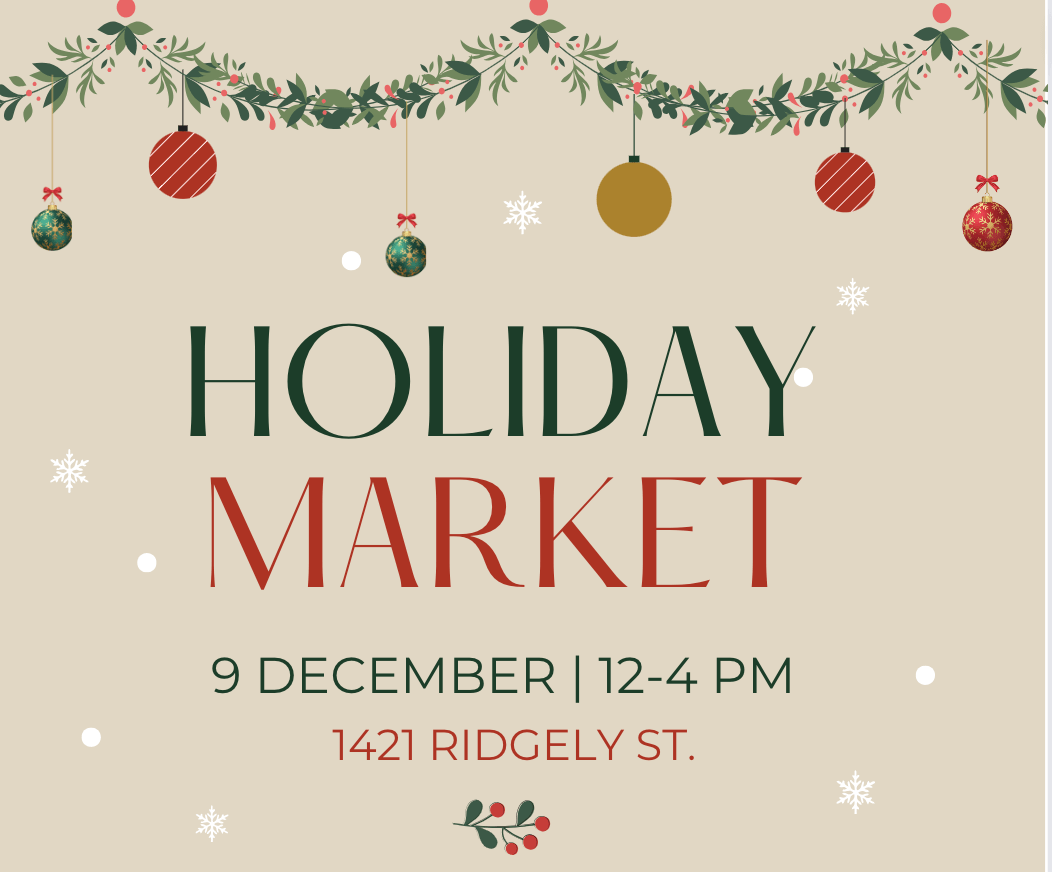 2023 Holiday Market
SAVE THE DATE
2023 Holiday Market
Saturday, December 9th
12-4PM
30 vendors plus pictures with Santa!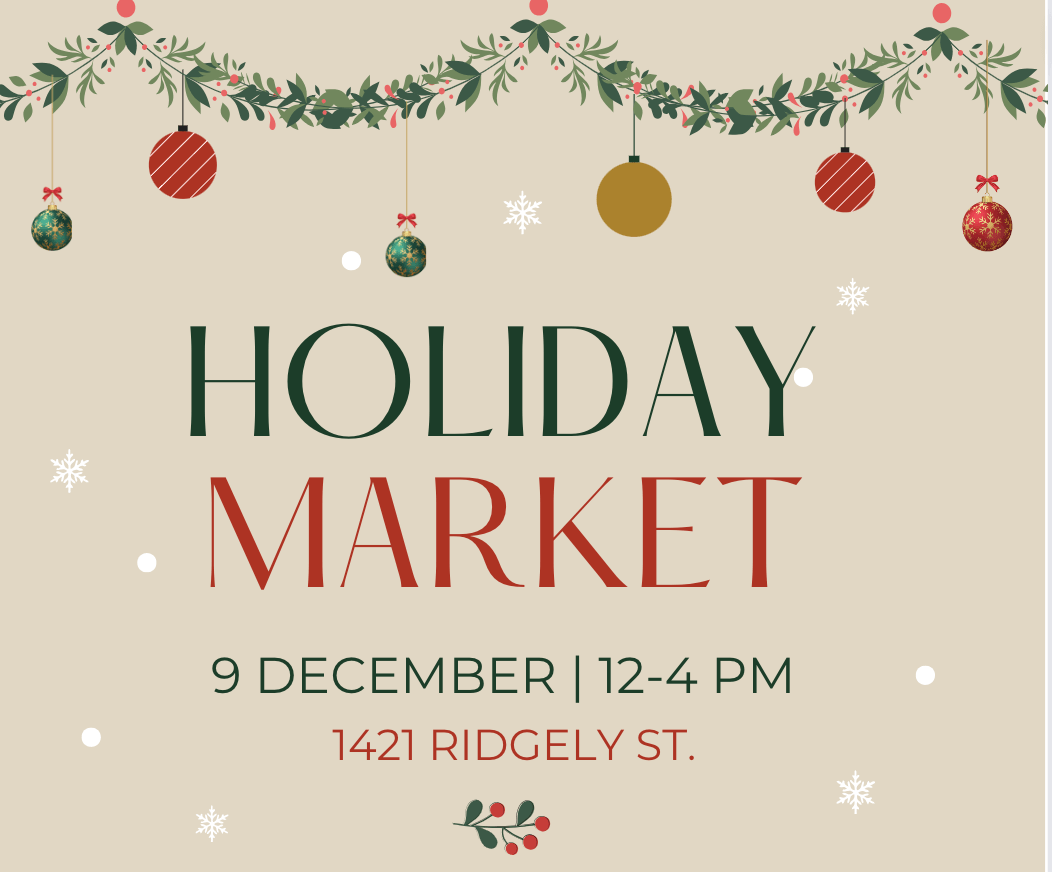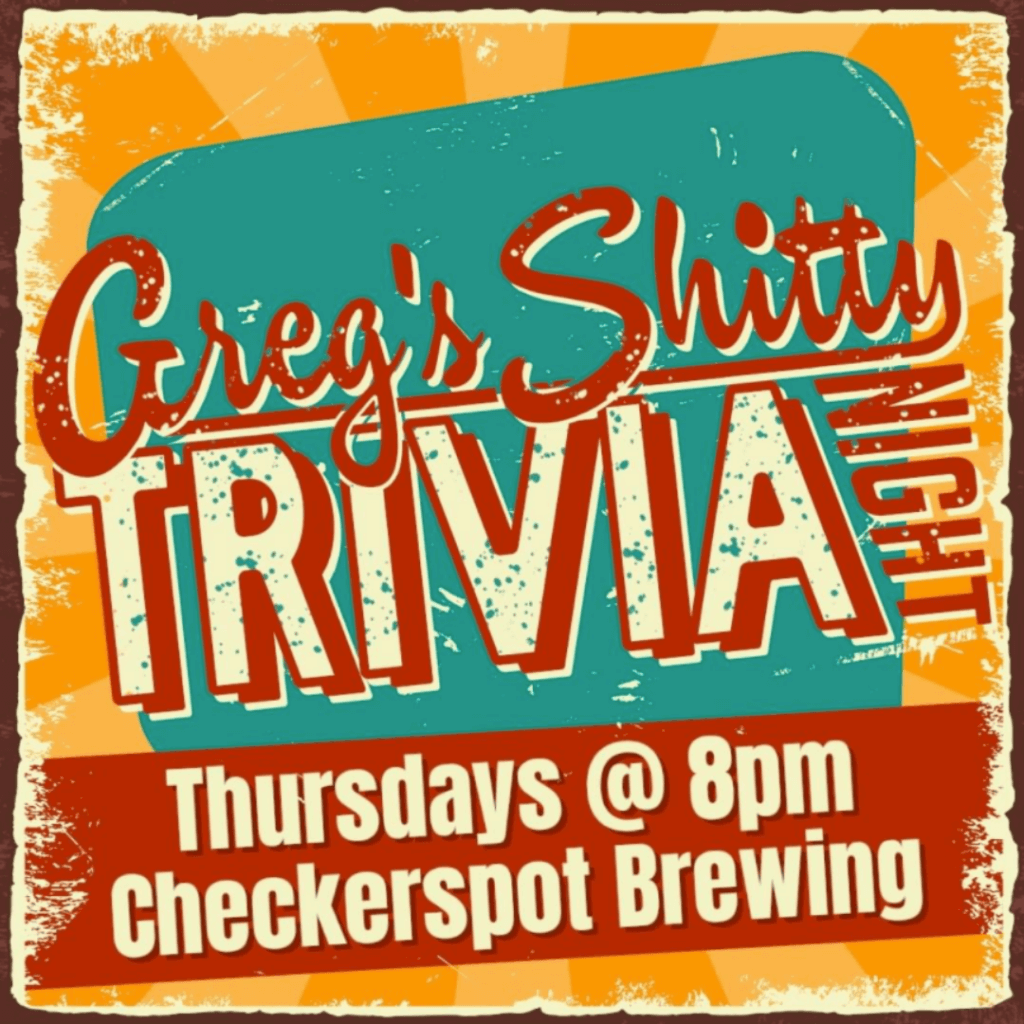 Greg's Shitty Trivia
Greg's Shitty Trivia is in the house every Thursday, serving you some of the funniest, craziest trivia in town!
Games start at 8 PM. Tables and chairs are first-come, first-served.
For more of Greg's events and trivia nights, visit www.GregsShittyTrivia.com.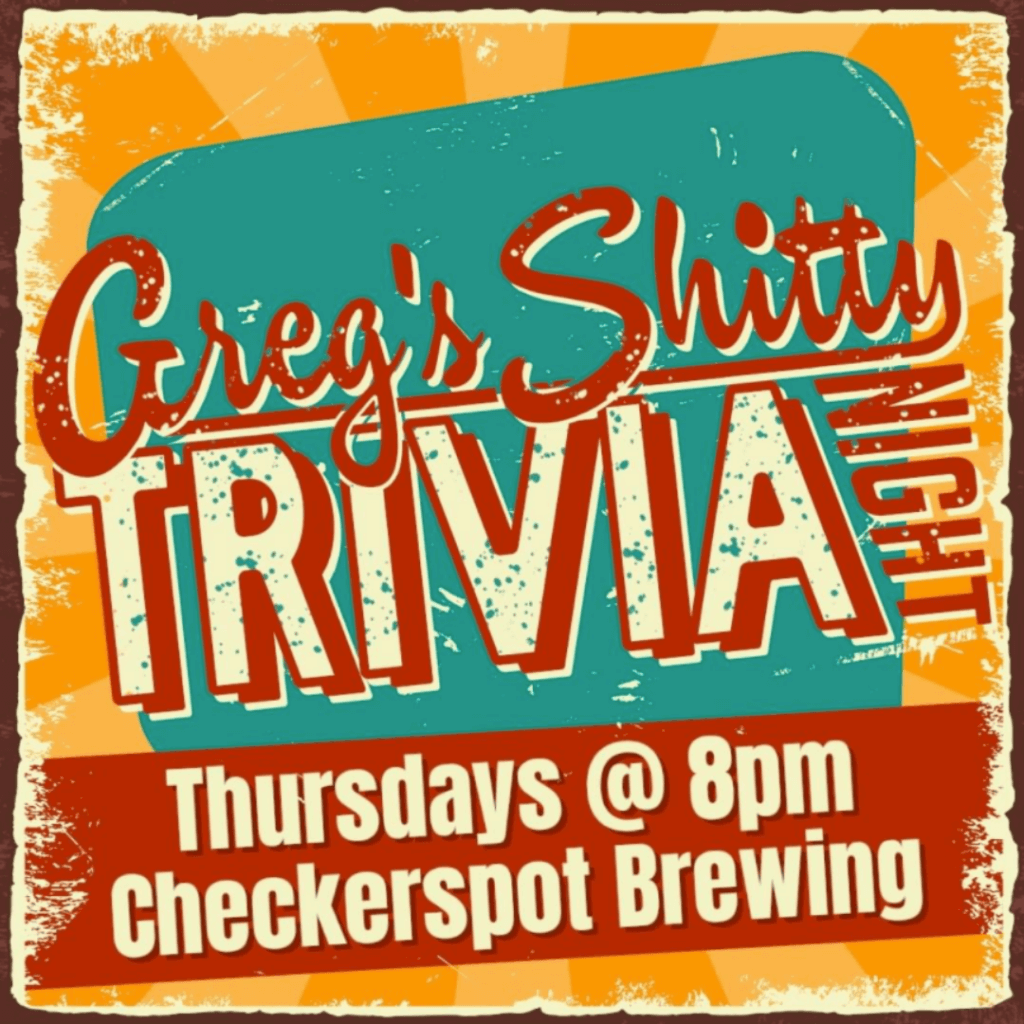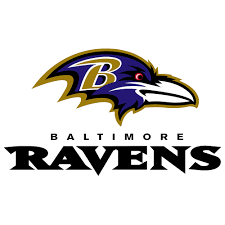 Let's Go Ravens!
Let's Go Ravens! Games will always be on TV.
Bird Is The Word purple merch for purchase.
We open at 10am for all home 1pm games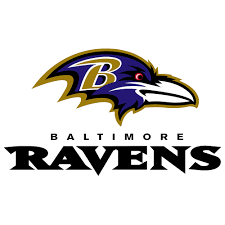 UPCOMING BEER RELEASES
Just released - Totality Imperial Stout aged in Sagamore Rye Barrels. Bottles and other barrels will be coming soon! 
Nov 3: Still a Hero Porter - a historical collaboration with Maureen O'Prey and U.S. Naval Academy fundraiser
Nov 11: Daily Dose of Freedom IPA - a very special fundraiser
Checkerspot Events & Specials
Get notified about our beer releases, specials, and upcoming events!
HOST YOUR EVENT AT CHECKERSPOT!
Book event space at Checkerspot to host your next business meeting, anniversary party, birthday party, wedding, rehearsal dinner, team building event, gender reveal, holiday party, fundraiser, etc. Whatever you dream up, we can do!
Contact Denis for more information at denis@checkerspotbrewing.com.